News Headlines
Celebrations at Forth Road Bridge
03/09/14 - A special Forth Road Bridge crossing took place to mark the 50th anniversary of Fife-born Jim Clark winning the British Touring Car Championship.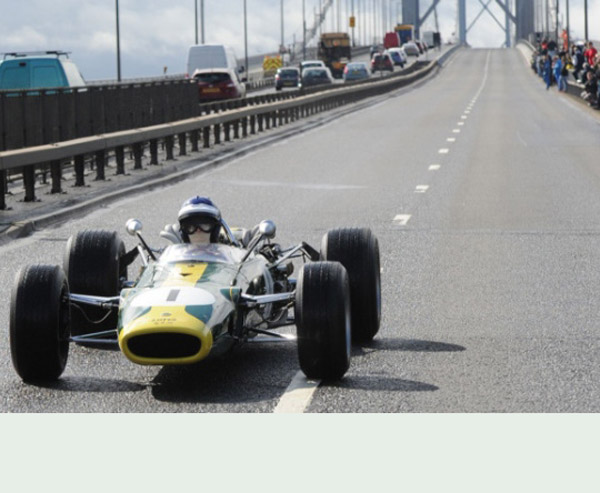 Jimmy's amazing achievements were marked on 21st August with a Forth Road Bridge crossing with a selection of his race cars and then also at the Knockhill 40th Anniversary.
The Team Lotus type 43, (pictured above) owned by Andy Middlehurst drove over the bridge in front of a packed crowd - amazing!
This historic sight, also included Jimmy's championship winning Lotus Cortina and his own road Lotus Cortina as well as the current 2014 British Touring Cars. 
Knockhill worked closely with the Jim Clark Trust to make this happen.
In a special commemoration, the crossing was also recognised as the first event to celebrate the 50th anniversary of the Forth Road Bridge itself, one of 11 special events over the subsequent month, culminating in a massive firework display on Saturday, September 18...more information
Tags