News Headlines
CTL best contribution at Zandvoort
05/09/14 - 75,000 race fans joined us at the Zandvoort Historic GP last weekend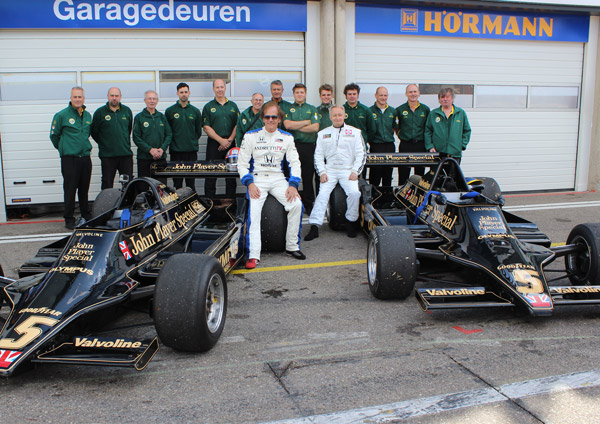 Classic Team Lotus had a big presence at Zandvoort last weekend, with 7 cars racing, 2 cars demonstrating and a merchandising and memorabilia display.
A great drive from Greg Thornton in his type 91 in the Masters F1 race. The fans watched from the iconic dunes as he brought the JPS car home in 2nd place in race one and delighted the team with a fastest lap in race two. Andrew Beaumont (type 76) and Chris Locke (type 79) had a good weekend and brought the cars home in front of the biggest crowd we've seen all season. For the full race results, visit the Masters, HGPCA and Formula Junior websites.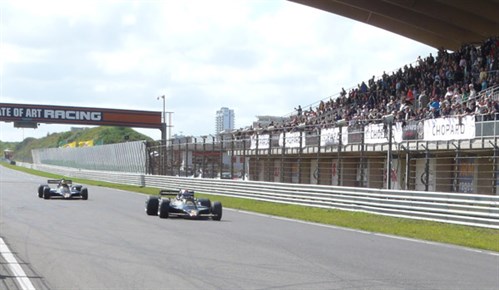 During the lunch breaks on Saturday and Sunday we staged a demonstration with two type 79s, used by Mario Andretti and Ronnie Peterson to finish first and second in the 1978 Dutch Grand Prix. The role of Mario Andretti was played by two-time Indy 500 winner Arie Luyendyk while Chris Locke drove the other 79 wearing a replica Peterson helmet. (Kindly borrowed from Andrew Beaumont!).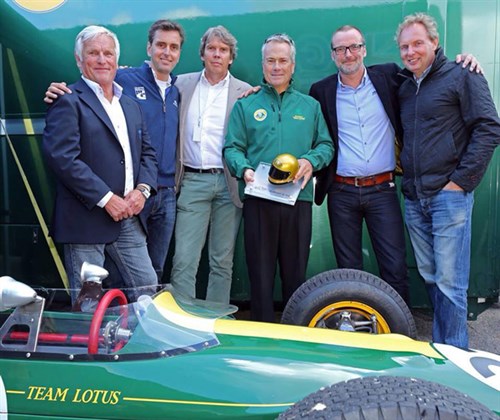 At the end of the weekend we were honoured to have been awarded best contribution to event and we are very much looking forward to next year!
Tags