News Headlines
Greg Thornton; A one off
30/09/14 - A one off model of the Lotus 92 has been created for Greg Thornton by our friends Kit Lotus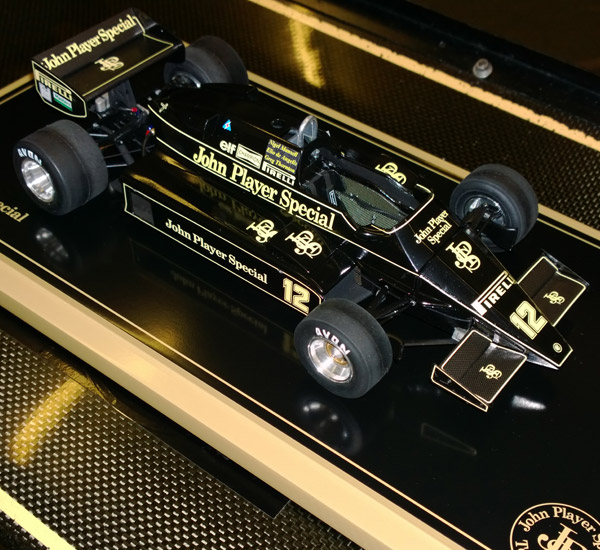 In 2013 Classic Team Lotus customer, Greg Thornton won the FIA Masters Championship in his Lotus type 92.
He asked if we had a model of the car for his collection. Sadly, this car is not currently made.
Peter Pedroza, of Kit Lotus was kindly volunteered by his 'team mates' to create a 1:20 scale version for us to present to Greg as a suprise - this is the finished project.  What a beauty!
The model will be featured in the next issue of Kit Lotus Magazine.  To subscribe please visit www.kitlotus.com
Tags