News Headlines
Excitement builds for Singapore
16/09/14 – The Masters Historic F1 race series is set to hit the streets of Singapore this weekend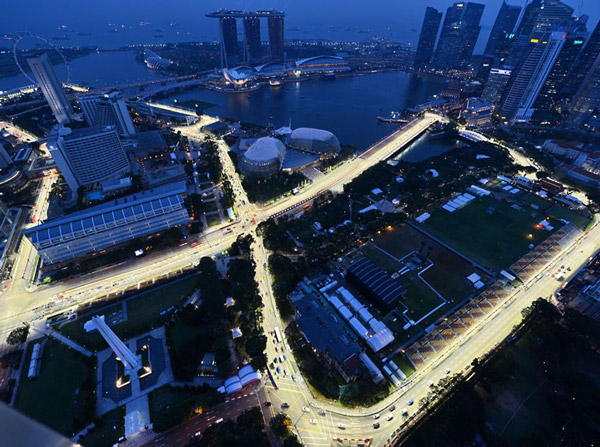 Masters Historic F1 is set to hit the streets of Singapore this weekend as support races for the Formula One. The entry list has been released along with the timetable and fans will get a chance to see a 24-strong entry in two races, preceded by free practice and a sole qualifying session.
Among the 24 cars entered are Classic Team Lotus customers Katsu Kubota (Lotus 72), Andrew Beaumont (Lotus 76), Chris Locke (Lotus 79) and Greg Thornton (Lotus 91).  It goes without saying, they are looking forward to attending the event and running the black and gold cars under the floodlights.
The race will make history for being the first historic F1 race on the streets of Singapore. The event will also break new ground by being run under the floodlights on Friday evening and that will be a first for the cars that never ran in the dark in period. For the cars and drivers it will be a completely new experience and an exceptional spectacle.
Practice and qualifying take place on Friday September 19th with race one on Saturday at 16:40 (over 25 minutes). Sunday's race opens the programme at 16:00 and the sights and sounds of 1970s and 80s F1 cars are sure to captivate fans.
Tags