News Headlines
Best fans in the World!
17/09/14 - Akane Sakata-Uden is from Odawara, Japan and we salute her unique way of flying the Team Lotus flag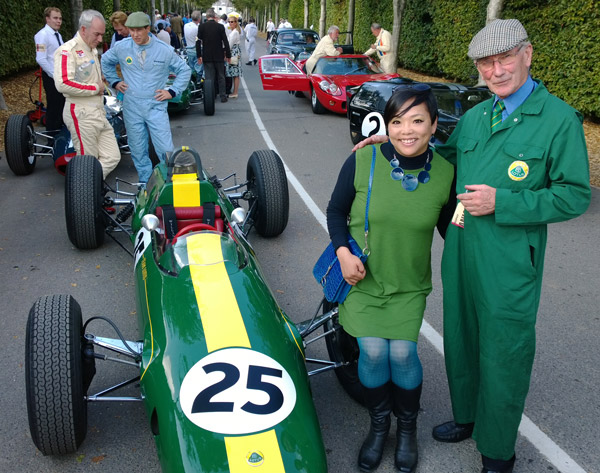 Bob Dance and Clive Chapman met Akane last weekend at the Goodwood Revival and was very impressed with her unique artwork!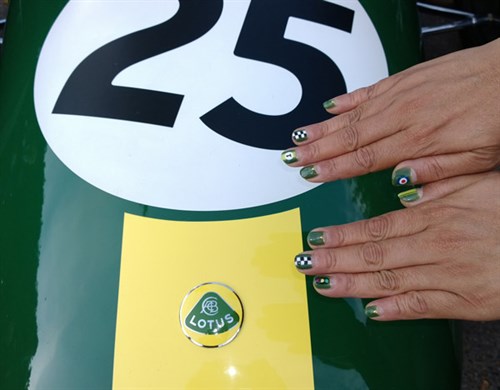 Bob invited Akane to have a photograph
taken alongside the type 25
Akane and her Husband Harry came up with the designs for the Revival together.
Harry says "We had already decided on a '60s look and Akane wanted something in British Racing Green – the iconic Team Lotus colours came naturally from that.
Akane is a Lotus fan – we have had two convertible lightweight mid-engined cars, a Honda Beat and a Toyota MR2-S, but she always really wanted an Elise!"
Akane often has her nails done for special occasions and all artwork is painted by hand by a lady in her local area.
We think that this is fantastic.  Perhaps we should start a leader board of unique Team Lotus designs...
Tags