News Headlines
Classic Team Lotus one-two at the Hawk
30/07/14 - Regogo Racing and Chris Locke rolled back the years in the recent Masters F1 race at The Hawk, with a brilliant one-two finish in their black and gold Team Lotus F1 cars.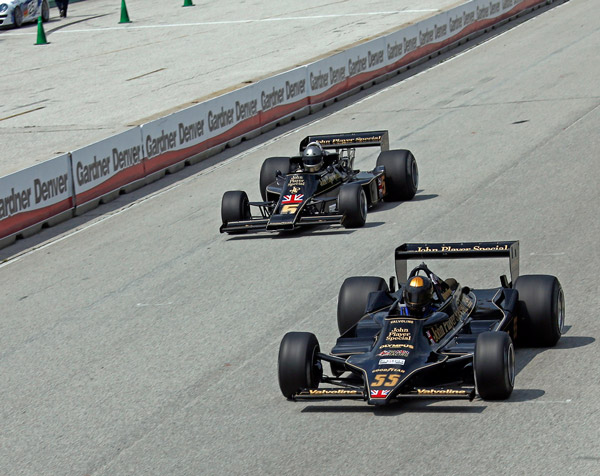 In his type 77 Chris Locke started from an impressive 4th position while Doc Bundy - driving Paul Rego's type 79, restored by Classic Team Lotus in 2012 - had to start at the back of the grid after problems in qualifying.
A great team effort by Regogo Racing saw Doc Bundy able to take the start and he embarked on a thrilling charge through the field. Meanwhile, at the front, Chris Locke took the lead by the second lap as Doc picked off the competition. In a thrilling last lap Doc was able to force his way past Chris and they crossed the line together, just like Mario and Ronnie in 1978.
A great result for the Marque and for Classic Team Lotus customers. Well done chaps!
To read the full race report, please visit the Masters HGP website 
Tags