News Headlines
Celebrating Silverstone
01/07/14 - Classic Team Lotus at the British GP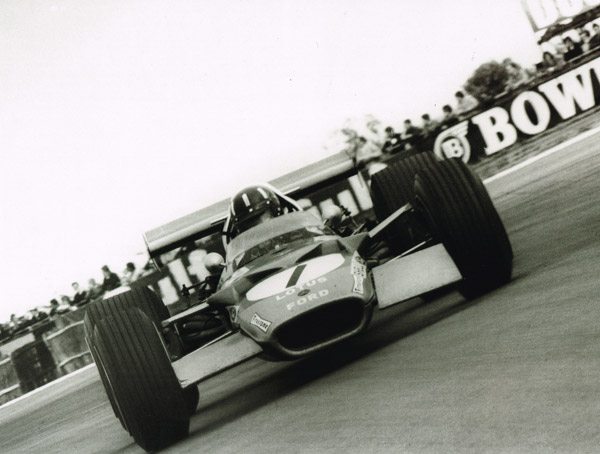 This weekend marks the 50th Grand Prix to be held at the Silverstone Circuit. To celebrate the occasion there will be a special parade each day featuring some of the British GP winning cars and drivers.
Classic Team Lotus will be flying the Lotus flag, as ever.  Bob Dance and Kevin Smith will be running the cars along with Colin Chapman Grandsons; Arthur and Magnus.
Dario Franchitti MBE three-times Indy500 winner and four-times IndyCar Champion will be driving the John Bowers owned Jim Clark 1963 British Grand Prix and World Championship winning Team Lotus type 25.
Damon Hill OBE 1994 British Grand Prix winner and 1996 Formula 1® World Champion will be driving his father's World Championship car from 1968; the Team Lotus type 49B
Some of the greatest names in British motor sport, including British Grand Prix winners and World Champions will be taking part in the parade.
The 'Silverstone50' parades will take place at the following times during the British Grand Prix:
Friday 04 July - 12:50-13:05
Saturday 05 July - 12:05-12:20
Sunday 06 July - 11:10-11:25
Timings are provisional and subject to change.  For more information please visit the Silverstone website.
Tags