News Headlines
Celebrating 50 years of Silverstone
18/07/14 - Prince Harry meets Bob at the 50th Grand Prix celebration parade at Silverstone.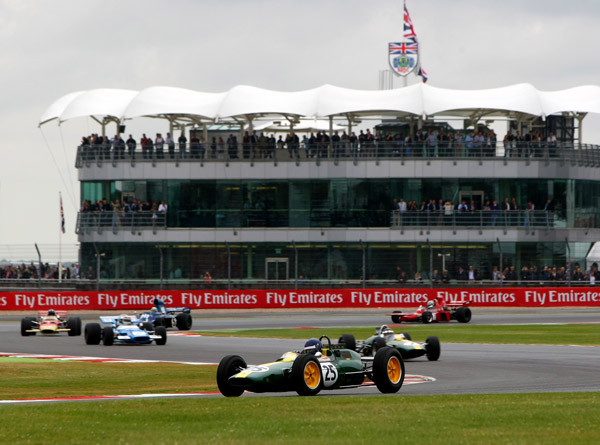 Classic Team Lotus were pleased to make available two cars for the parade at the British GP to celebrate the 50th Grand Prix at Silverstone.
Dario Franchitti was very pleased to drive Jim Clark's type 25 from 1963 and Damon Hill had fun in his Fathers type 49B from 1968.  
Whilst getting ready for the parade, Jackie Stewart accompanied Prince Harry onto the pit lane!  He commented that he liked the exhuasts on the type 25 Bob quickly replied "yes, they are to fend off the competition!" 
Please visit our Flickr page to View the photo gallery 
Tags