News Headlines
A Little Lotus Mark 6
29/09/14 - Using the original Lotus mark 6 as a guide a 0.75 scale has been built to enter the "Little Big Mans"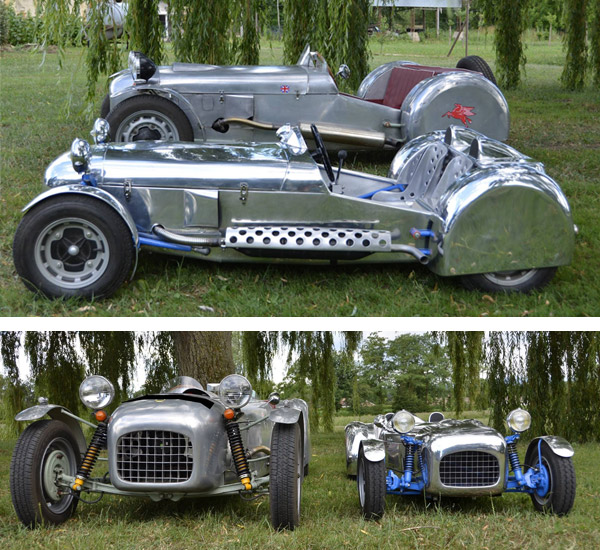 The little replica (called "LGR6") was constructed with a tubular frame and an aluminium body formed entirely by hand. Manual polishing helped give a diamond effect.
On July 5th 2014 the LGR6 was entered on the legendary Bugatti circuit of Le Mans with young Baptiste, the driver at just 11 years of age.
To keep up to date with where you can see this 'Little Lotus' please visit their facebook page
Tags