News Headlines
Classic Team Lotus donates to the 389th Bomb Group Memorial Appeal fund
15/04/14 - Last week saw the unveiling of a World War II Nissen hut rebuilt by the 389th Bomb Memorial Group in Hethel, Norfolk.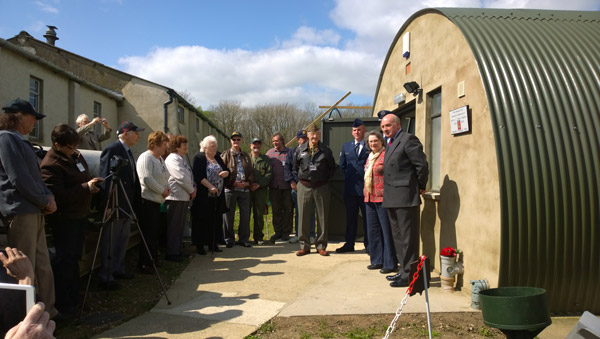 Local people and local businesses, including Classic Team Lotus, donated money towards the appeal. Organisers of the Hethel display had to raise £10,000 for the Nissen hut in which to display World War II memorabilia that they had gathered.
Former British Army chief General The Lord Richard Dannatt was on hand to unveil the new exhibit and commemorative memorial plaque. Hazel Chapman and Clive Chapman were in attendance. Clive presented a Classic Team Lotus donation of £1000, which included £350 raised by Richard Parramint at the 2013 Lotus Owners Gathering in the USA.
The exhibition was set up in commemoration of the contribution made by the 389th Group during World War II. The exhibition includes photographs, uniforms, combat records and other memorabilia.
During the Second World War the 389th Heavy Bombardment Group 2nd Air Division of the US Air Force were based in Hethel, which today is the headquarters of Classic Team Lotus and Lotus Cars.
The exhibition is open on the second Sunday of each month, between 10am and 4pm, until October.
Tags