News Headlines
Greg Thornton wins Masters Grand Prix Championship with Classic Team Lotus
Many congratulations to Greg Thornton for winning the FIA Masters Post 1978 Championship. An excellent first season racing his type 92.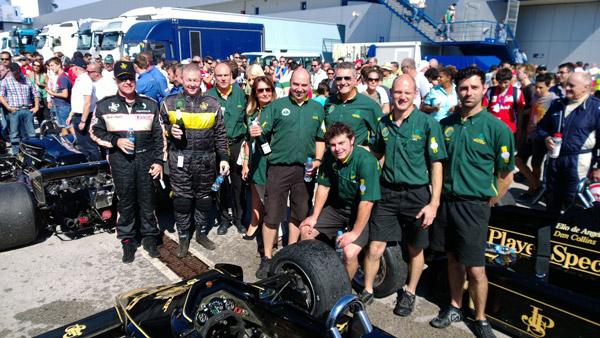 Greg was consistent throughout the season and competed in all eight of the GP Masters events – Barcelona, Brands Hatch, Dijon, Silverstone, Nurburgring, Zandvoort, Spa and Jerez.
Parc fermé was a happy place for Classic Team Lotus at Jerez
Congratulations to the lead mechanic Ted Fiddy who, together with his Classic Team Lotus colleagues, did a great job to help Greg achieve his win.
The celebrations did not stop there; last season's champion Andrew Beaumont came third in the FIA Masters Pre 1978 Championship in his type 76 (making him 2nd in the FIA Masters Pre 1978 Championship), 4th in class in his type 24 and Dan Collins had his first Masters F1 podium in his type 91.
Well done to mechanics Lewis Cullington, Tim Gardner and Kevin Smith for running reliable and fast cars and supporting the drivers throughout the season.
Tags