News Headlines
Fellowship of Lotus ford 38/1
The Henry Ford generously shipped 38/1 to the Goodwood Revival to take part in the Jim Clark Tribute, celebrating 50 years since Jim Clark became World Champion.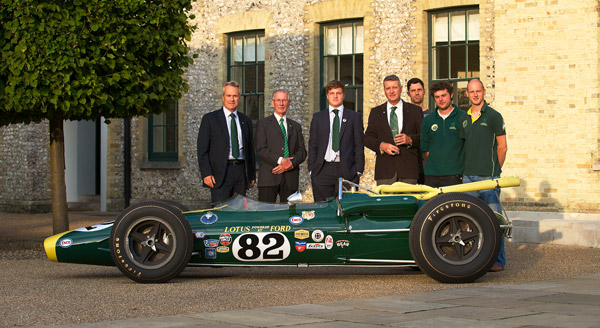 Executive Vice President Christian Overland hosted a splendid dinner to announce The Fellowship of the Lotus Ford 38/1, whereby The Henry Ford is inviting 82 Fellows to come together and be recognised as supporters of the ongoing care of this most famous of racing cars. Clive Chapman was honoured to sit alongside Christian as co-host; guests included Sally Swart (nee Stokes), Bob Dance, Dario Franchitti and Marino Franchitti.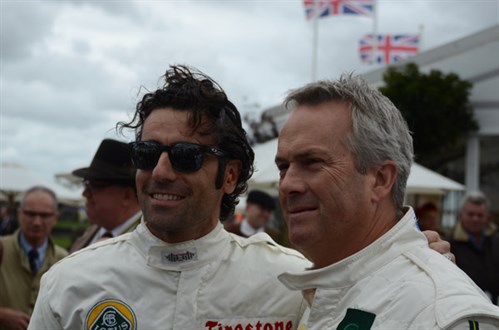 Classic Team Lotus driver Chris Locke was recognised as the inaugural member of the Fellowship. Three times Indy 500 winner Dario Franchitti was welcomed as a Fellow. Classic Team Lotus also was inducted and, on its behalf, Clive Chapman was delighted to accept the symbol of the Fellowship; an exquisite block featuring a three-dimensional etching of 38/1 and containing an ounce of the original engine oil removed from the car when it was restored by Classic Team Lotus for The Henry Ford back in 2010.
Tags