News Headlines
Historic Grand Prix in Spa
In true Spa tradition, it was wet! But what a line up again with nine (yes nine!) cars.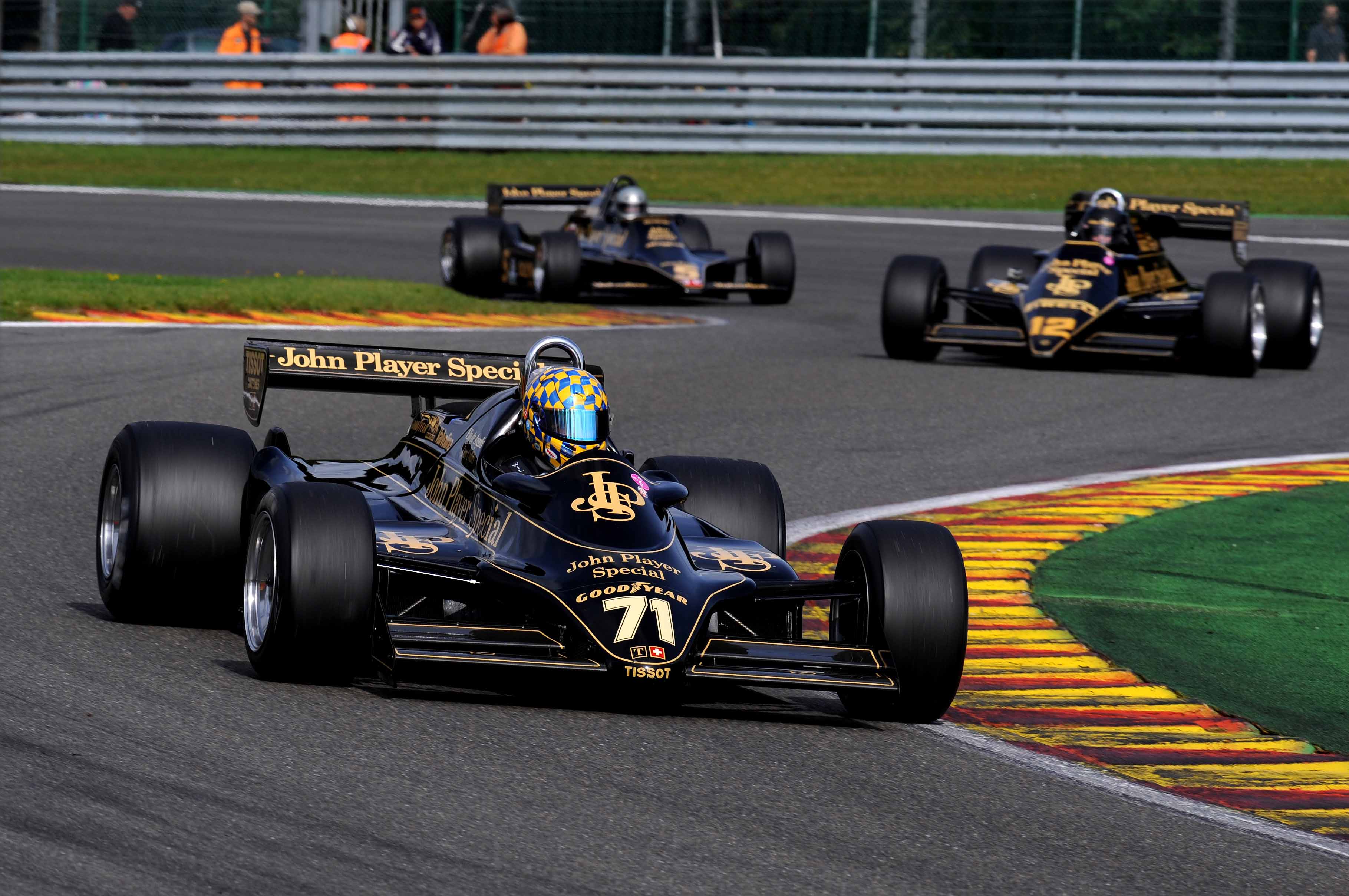 On the Masters grid, Greg finished 6th overall and with a class win in his 92. Dan finished 9th overall in his 91, Andrew 11th in his 76 and Chris started from the pit lane in the type 79 due to the HGPCA ceremony in the previous race and finished 19th. Chris Locke had a fantastic weekend in the 32B on the HGPCA grid, qualifying in 3rd and finishing 3rd! A well deserved podium plus he was chosen as driver of the day. Andrew started from 12th in his 24 and raced up to 6th and then finished 4th in race 2. He was awarded class wins for both races. Dan was also awarded a class win in his type 21, finishing 11th overall. It was an unfortunate final race of the season for Andy Middlehurst in the type 25R4 who had to retired due to an engine failure.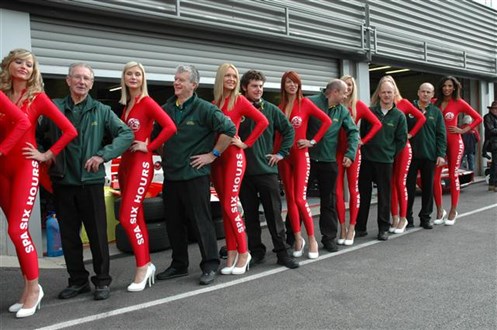 As always, the team attracted the promo girls. The boys clearly have modelling skills – some more than others! I think Bob and Lewis win the award for most co-ordinated!
So, as it stands Andrew is joint 3rd in the Masters 'Pre 1978' championship and Greg is 1st in the 'Post 1978' championship. Keep up the good work lads!
Tags