News Headlines
A fantastic result at the Goodwood Revival 2013
Once again, Andy Middlehurst in the John Bowers owned type 25/R4 and Nick Fennell in his type 25/R5 bagged the front row in the Glover Trophy.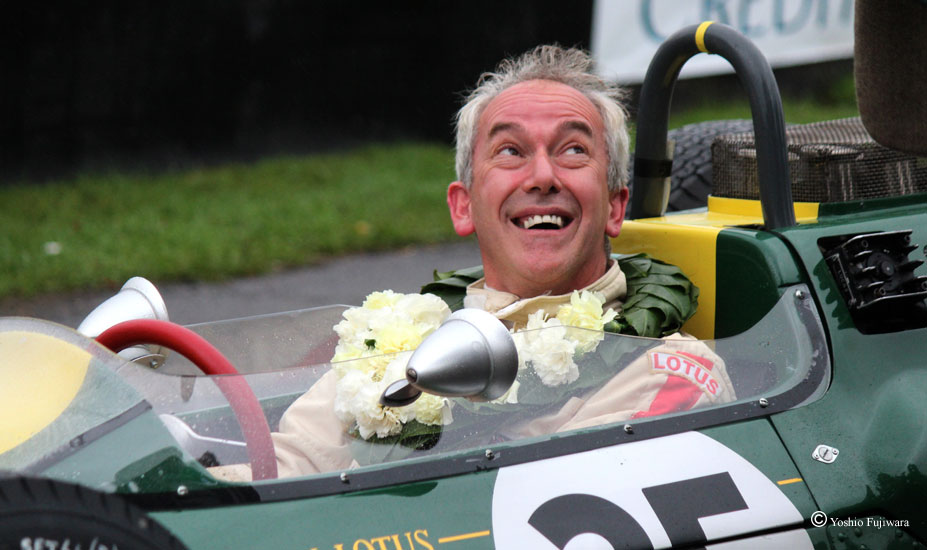 Andy went on to win the prestigious race for the third year in a row, with Nick coming in 3rd. Dan Collins put in a storming drive in his type 21, fighting his way up to fifth place and setting third fastest race lap along the way.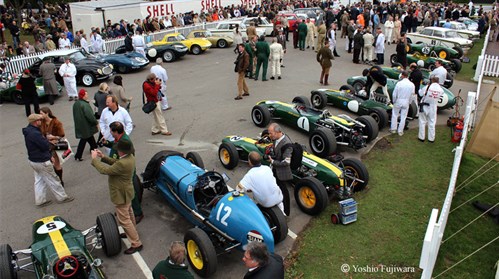 Andrew Beaumont drove a steady race in his type 24; all four drivers did well to bring their cars home safely in the wet conditions. Well done, a great team effort!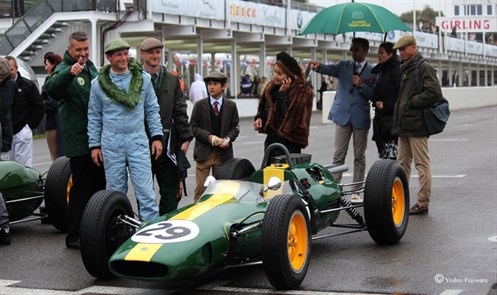 Nick Fennell celebrating with the team and his family after the race.
Goodwood chose to honour Jim Clark with a parade in this, the 50th year since his first World Championship victory. The track parade included the type 25 in which Jimmy won the F1 World Championship in 1963, the type 38 Indy 500 winner and the 32B in which he won the 1965 Tasman Championship.

Clive Chapman took part in the parade - driving John Bowers' type 25 - along with Sir Jackie Stewart, Sir Stirling Moss, John Surtees, Tony Brooks and Dario Franchitti. The parade represented his many other achievements. His success in sports, GT and saloon cars and even his rallying career.
It was a fantastic tribute and all at Classic Team Lotus were proud to take part.
Tags