News Headlines
Type 72 Artwork
CTL were pleased to welcome Photographer/Artist Alan Thornton to the workshop this week. Alan presented Clive Chapman with the first example of his remarkable, hand-signed, limited edition art screen prints titled simply, 'Lotus 72D'.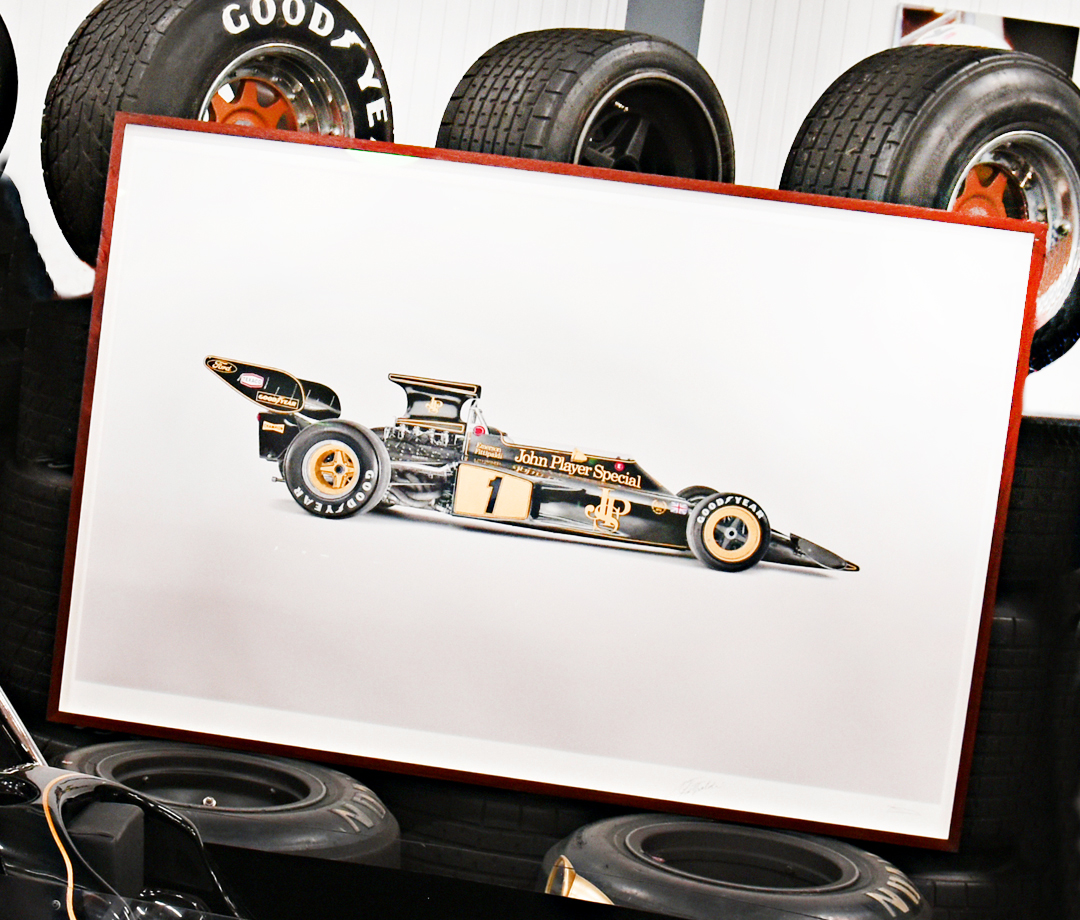 CTL partner Amalgam have partnered with with artist Alan Thornton to introduce a collection of silkscreen prints. Precise and technical in nature, these prints isolate the subject, laying the image onto Alan's signature metallic background, that focuses the viewer's eye on the sculptural, organic qualities of iconic cars and planes. Alan's obsession with form, function and beauty, combined with his enduring passion for all things automotive and mechanical, align perfectly with Amalgam's mission, and of course what better subject to work with than the Type 72.
Alan took CTL's 72D into the studio and shot it beautifully at high resolution on a large format camera. With his London based team using hand pulled screen printing, he has rendered the image onto archive quality handmade paper and used spot colours to maximise the intensity of the image. The result is an imposing and incredibly beautiful art print.
The special edition print run is limited to just 50 examples and all 50 have been hand-signed by Emerson Fittipaldi and hand-finished with 23.75ct gold leaf on those all-important gold accent details.
If you would like one of these extraordinary artworks just go to the Amalgam website and be sure to tell them CTL sent you! For other Type 72 artwork have a look at our own Acrylic art print which is available in or shop here.
Tags