News Headlines
Jochen Rindt 80th Anniversary
80 years ago, on April 18 at 5:25pm., Karl-Jochen Rindt first saw the light of day. This great image of Jochen with a Team Lotus celebratory cake was taken on Saturday of the 1970 Spanish GP. Mechanic Dougie Garner (aka Joe Ninety) is in foreground and Team Manager Dick Scammell in background.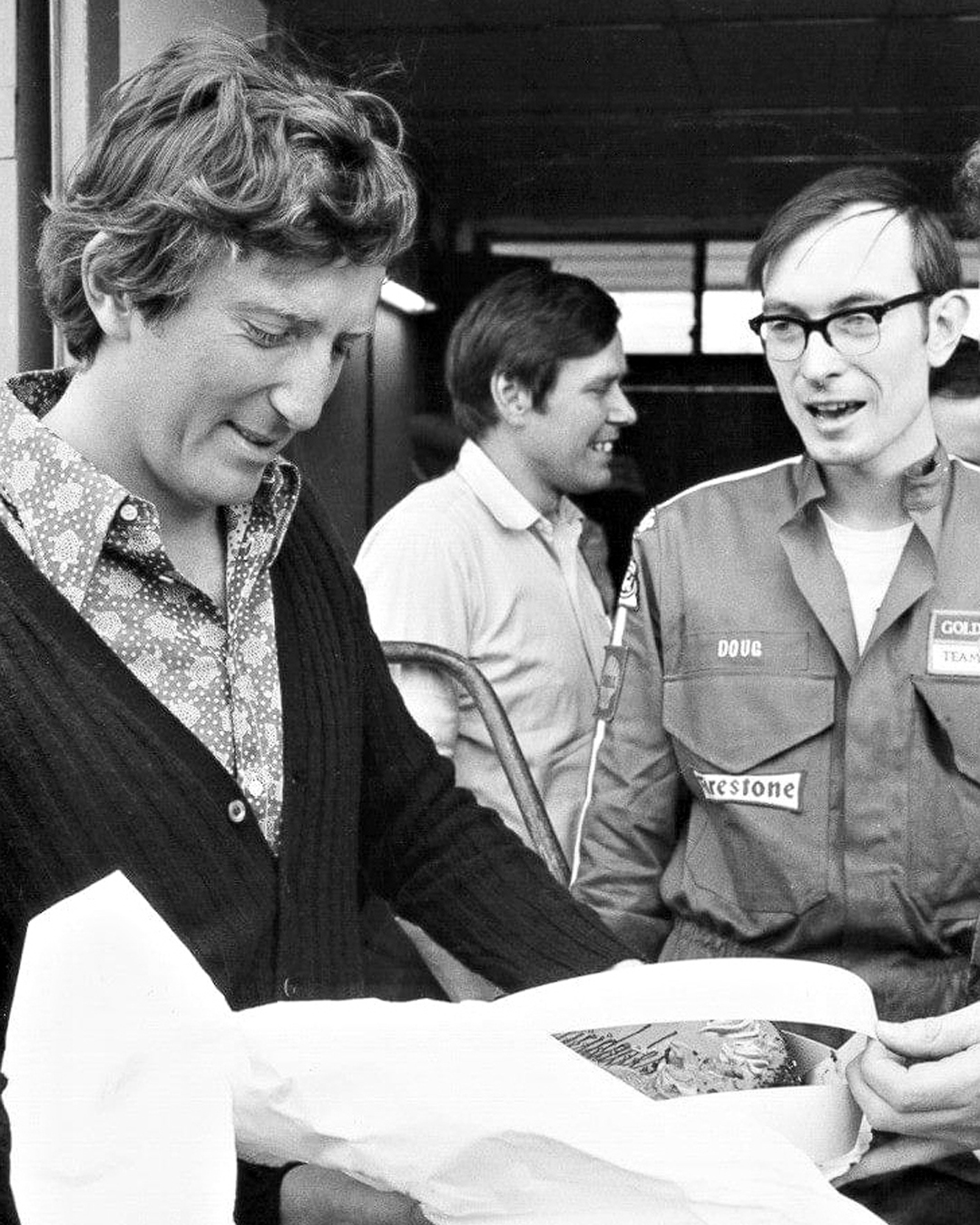 Born in the Mainz City Hospital, Jochen's proud parents, Ilse and Karl, announced the event to the world with this simple card!
Jochen's most famous win for Team Lotus was probably Monaco 1970 where he passed Jack Brabham on the last corner of the last lap! We do have a few of these fantastic Andrew Kitson signed prints of the occasion left in our shop here.
Amazingly, Jochen also beat Jack Brabham on the last lap of the British GP at Brands Hatch that year, although this time he was driving the Type 72. This great Ian Catt image shows 72-2 resplendent in iconic Gold Leaf Team Lotus livery having just passed 'Black' Jack as he ran out of fuel.