News Headlines
Jenson Button, CTL and the Radford Type 62-2
Recently Classic Team Lotus was pleased to welcome Jenson Button and the Radford crew to the workshops at Hethel. Jenson and the Radford Type 62-2 took part in some filming in the CTL workshop before heading over to the Hethel track for some pre-production testing.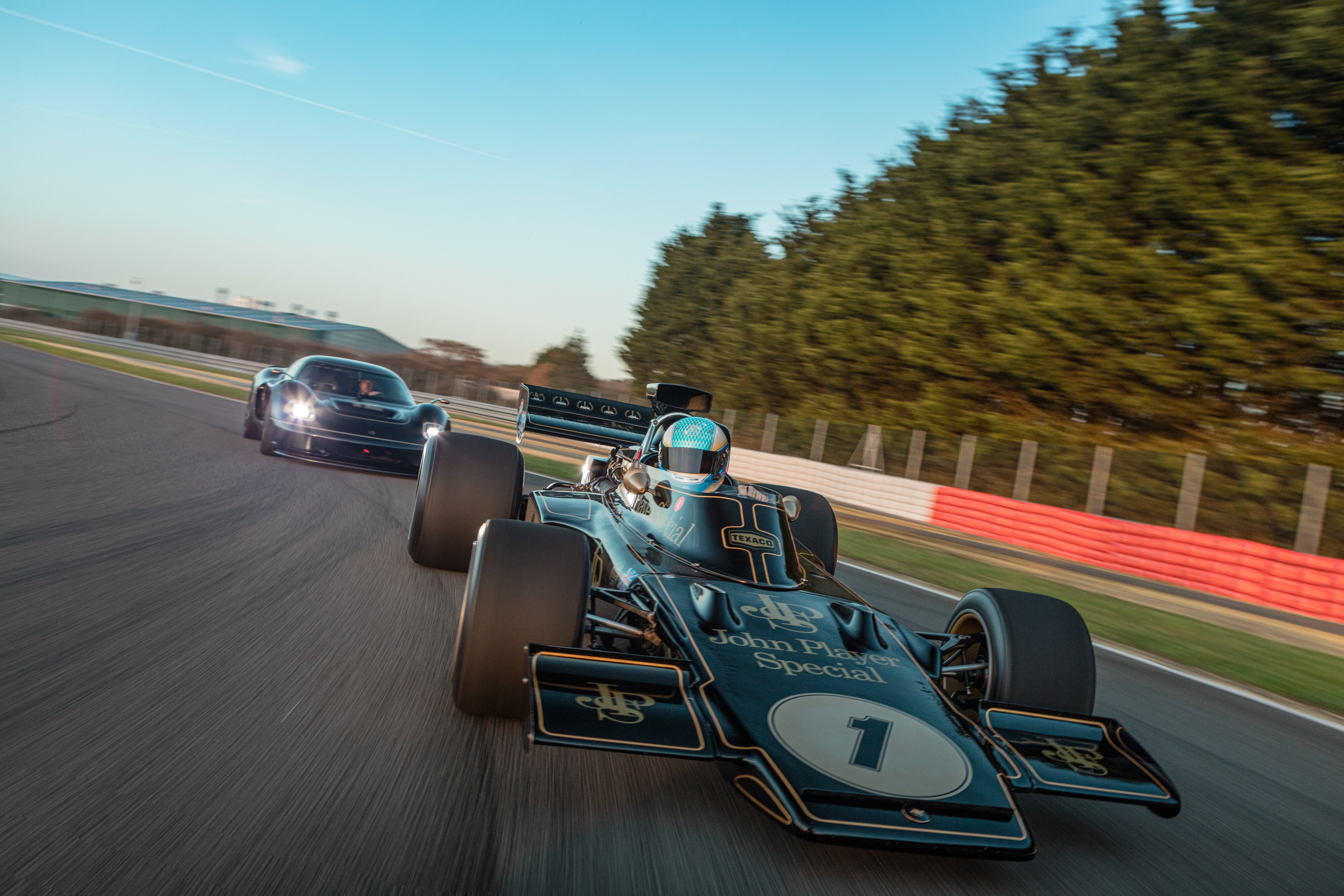 The Classic Team Lotus crew were keen to get over to the test track to watch Jenson's exciting JPS inspired project being given a thorough work-out.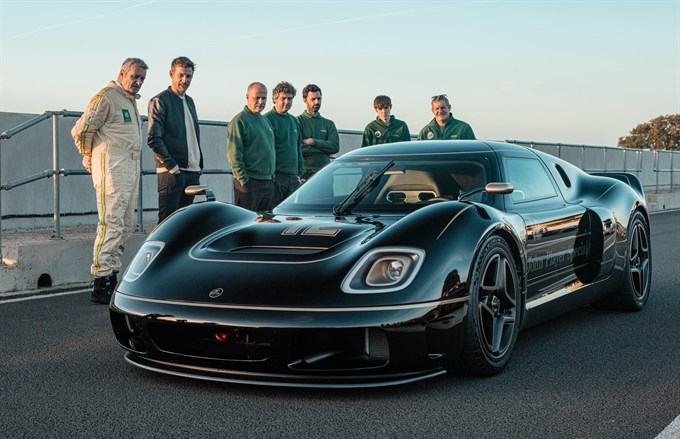 Jenson spent two days pushing the envelope of the Team Lotus Type 62  inspired supercar he has developed with Ant Ansted and Mark Stubbs. The car is built on the legendary Lotus Exige chassis which is a great place to start! We could tell he was pushing on by the enthusiastic tyre squealing which we could hear from over the road.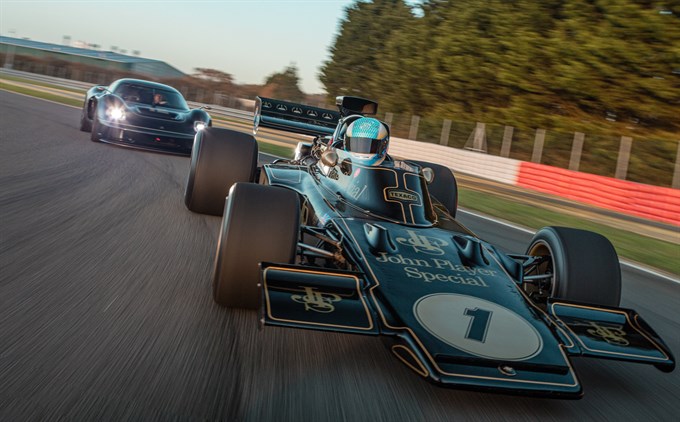 Jenson invited CTL Team Manager Chris Dinnage to do some laps alongside him in 72/5. Two World Champions together (Jenson and 72/5)! The film crew captured some great footage of these two black and gold beauties on track together.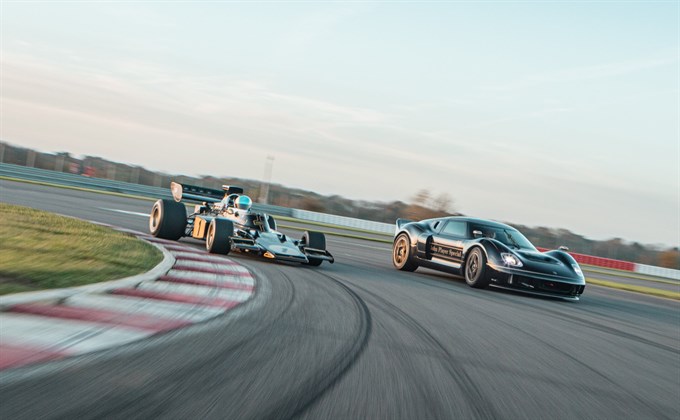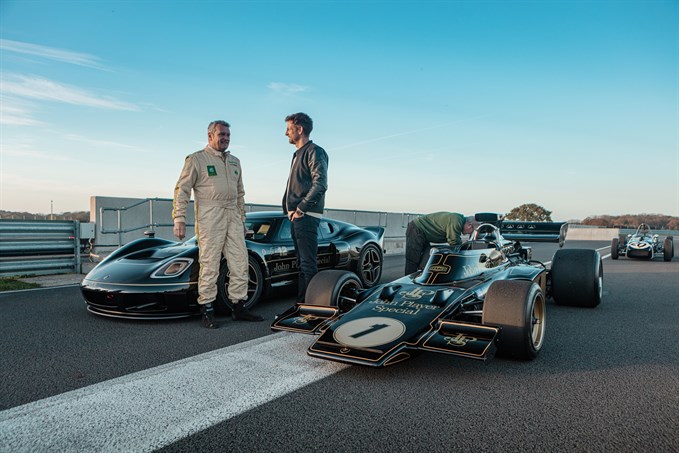 Chris enjoyed the experience of being side-by-side on-track with Jenson and there was plenty to talk about in the de-brief.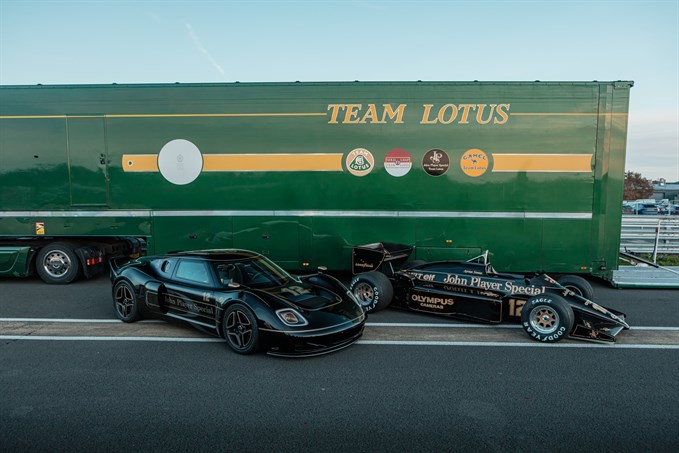 As the 62-2 livery is probably more reminiscent of the 97T than the Type 72, we brought over 97T/2 for a glamour shot……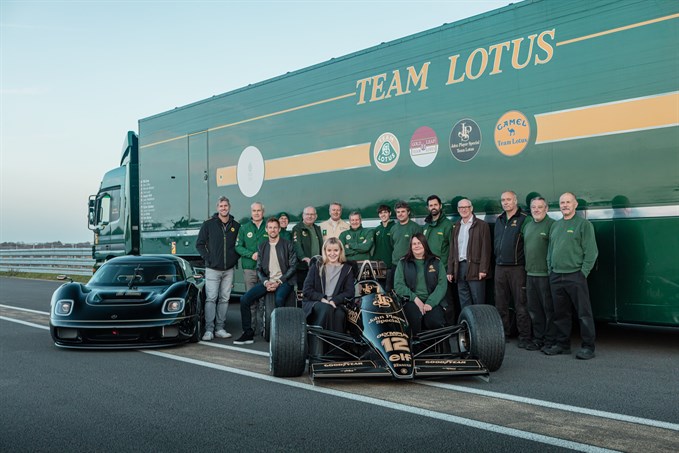 ….and took the opportunity for an impromptu team photo (L to R: Ant Anstead, Clive Chapman, Jenson Button, Steve Allen, Steve Jest, Chris Dinnage, Nick Yallop, Harvey Boore, Lewis Cullington, Tim Gardner, Tom Stevenson, Rob Ashley, Mark Hicks, Mark Rudling, Emily Smart and Lucie Sayers.)
To read the full Radford article please click on the following link: https://www.topgear.com/car-news/retro/jenson-button-has-signed-radford-lotus-type-62-2?amp=1
Tags