News Headlines
Successful Goodwood Revival for Classic Team Lotus.
A weekend to remember!
Andy Middlehurst dominated the Glover Trophy once again, leading from start to finish, in the John Bowers owned ex Jim Clark type 25.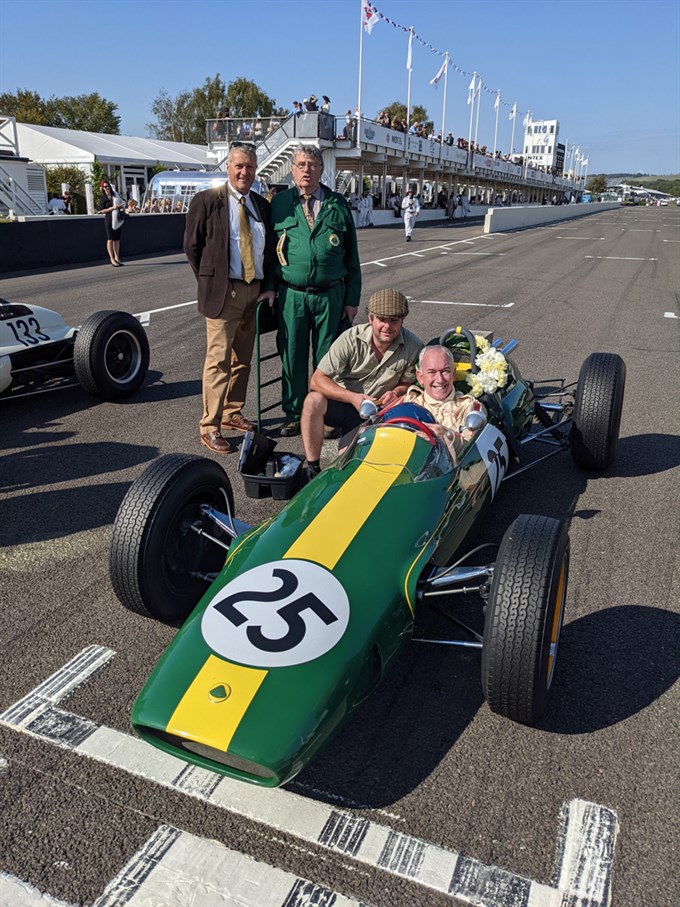 Victory in Jim Clark's Lotus 25 driven by Andy Middlehurst 
Throughout qualifying for the Glover Trophy there was a battle for pole position between Andy Middlehurst, Nick Fennell and Joe Colasacco in his Ferrari. But Andy grabbed pole position handsomely by 0.4 of a second. Also, a strong qualifying performance by Andrew Beaumont (Lotus 24) followed by Dan Collins (Lotus 21) and Teifion Salisbury (Lotus 18).
During the race Andy's pace was too much for Nick Fennell, who went off track trying to keep up. The Ferrari of Joe Colasacco was in a strong second place, but he crashed out at the chicane on the penultimate lap! Leaving Andy to score an immaculate 7th Glover Trophy victory!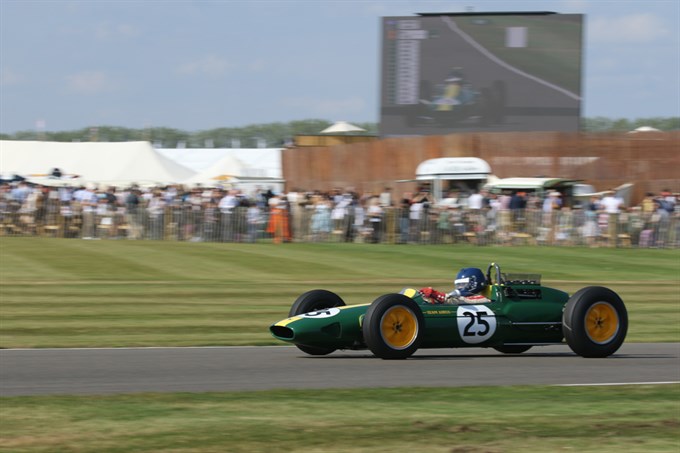 Andy Middlehurst – Lotus 25
Andy Middlehurst and the team were straight on the phone to the owner of the 25R4 John Bowers in Australia to celebrate the victory.
Andrew Beaumont had a strong race to finish 4th, while Dan Collins also had good race finishing 4 places up on his starting position. Teifion Salisbury sadly retired from the race as a precaution with an engine misfire.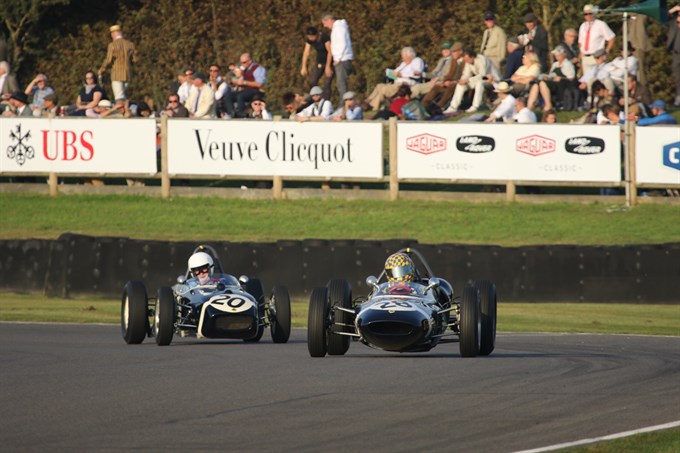 Dan Collins (Lotus 21)  and Teifion Salisbury (Lotus 18)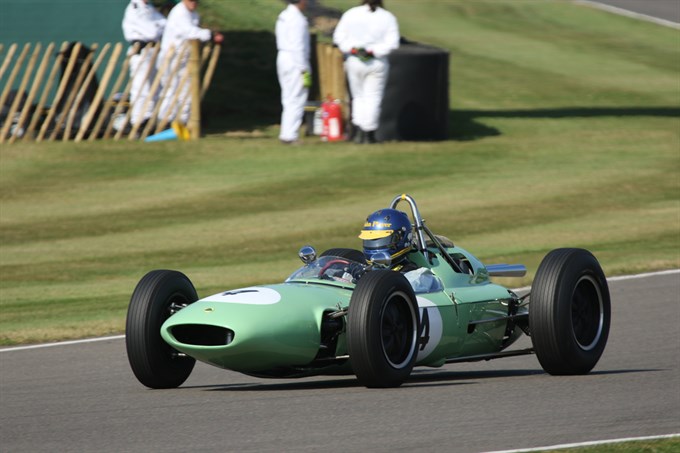 Andrew Beaumont – Lotus 24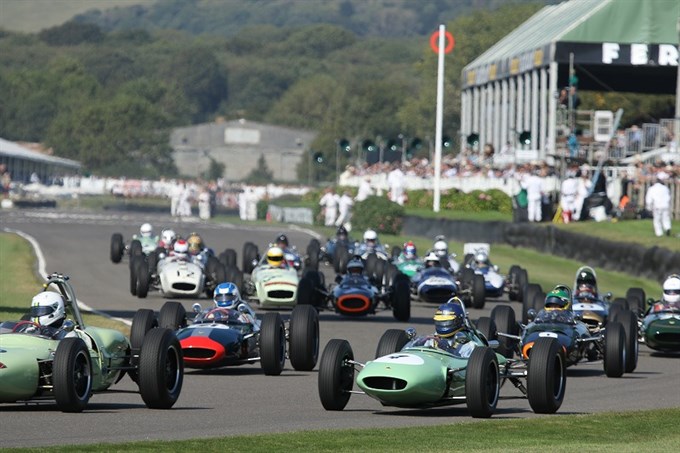 Andrew Beaumont – Lotus 24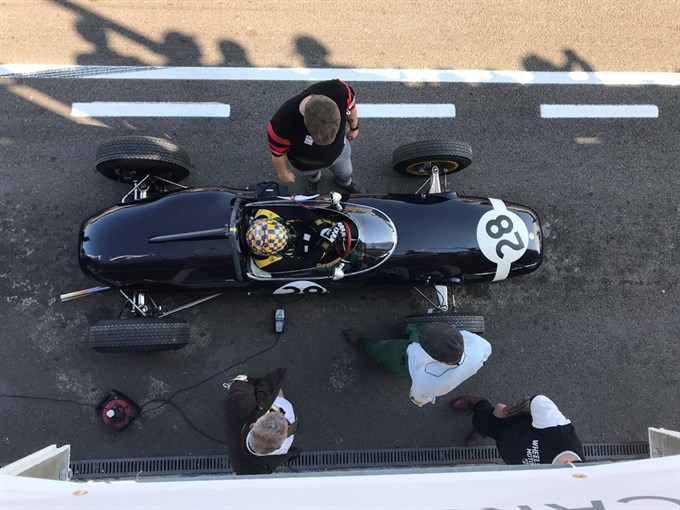 Dan Collins - Lotus 21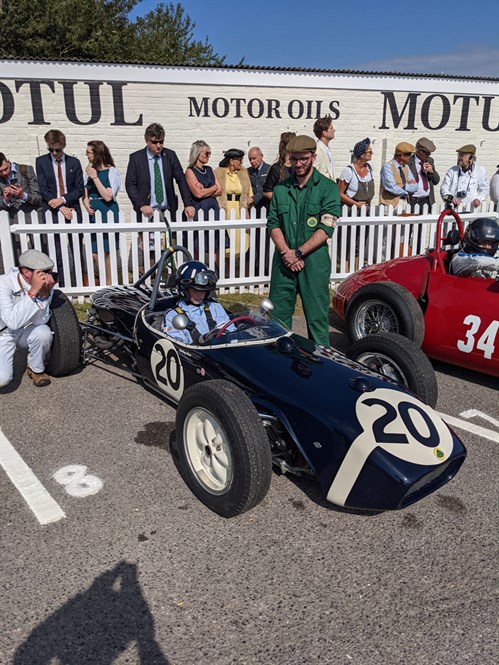 Damon Hill driving Teifion Salisbury's Lotus 18, with Team Mechanic Aaron Buck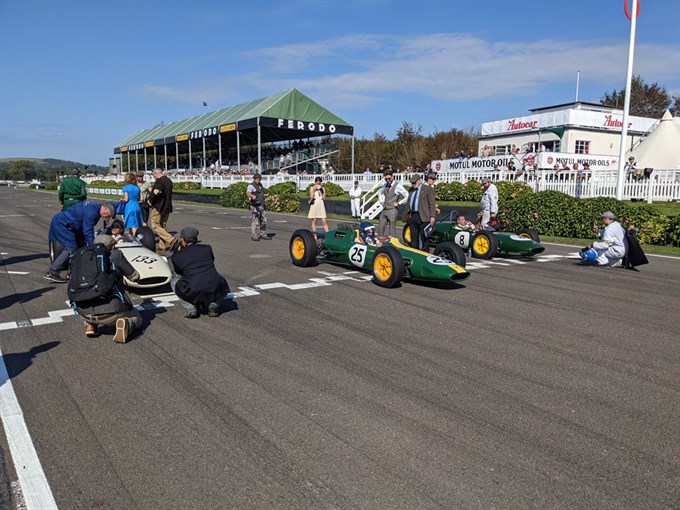 Andy Middlehurst, Timothy de Silva and Mark Shaw – at the finish of the Glover Trophy
In the Whitsun Trophy Phil Keen drove to the limit in the Lotus 30 throughout practice to achieve pole position by 0.45 taking it from Oliver Bryant.
Phil made a good start but an off-road excursion on the first lap took him back into third place behind the two Lola T70 Spiders of Oliver Bryant and Tony Sinclair. A race long battle took place and Phil finally won back first place with just two laps to go and take the victory in the Peter Burton owned Lotus 30.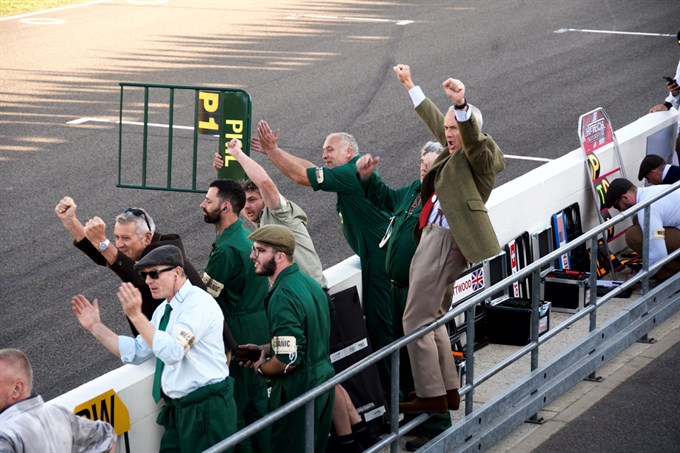 CTL Celebrations… what a moment to capture!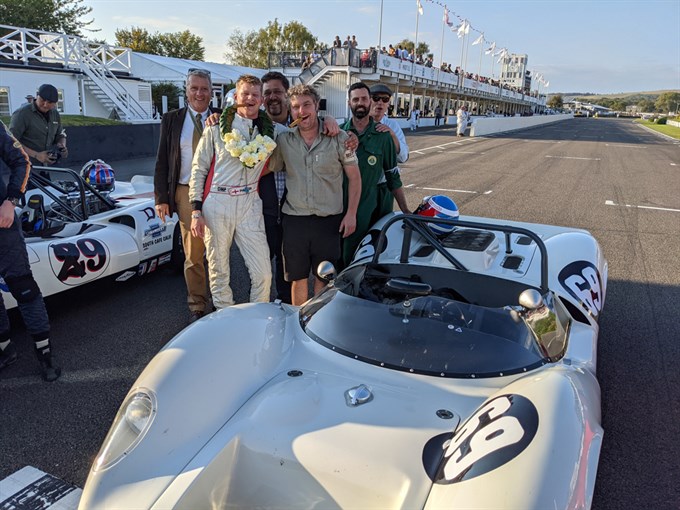 Lotus 30 Victory – Whitsun Trophy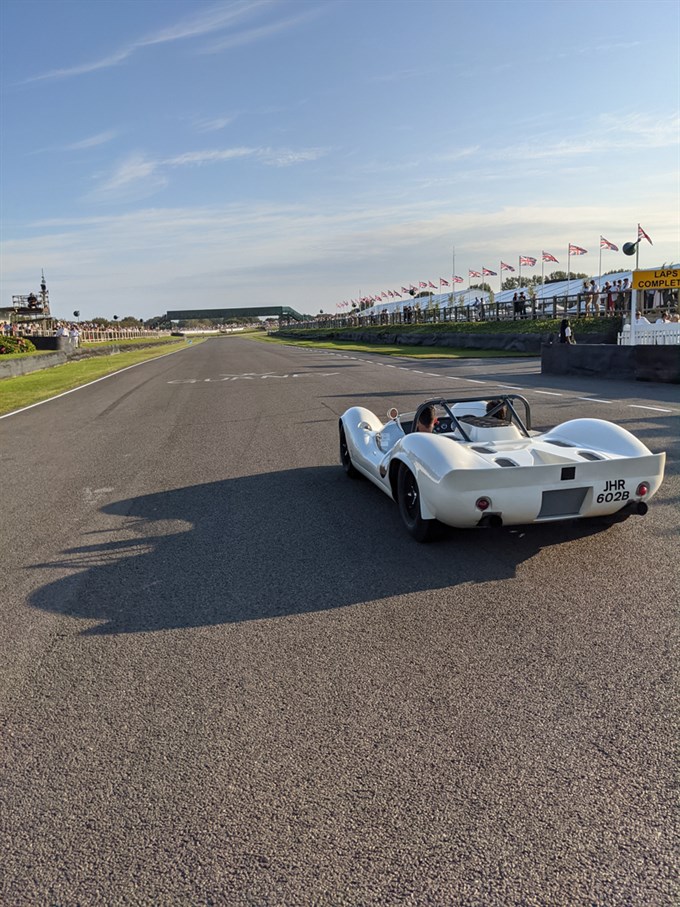 Lotus 30 driving off into the sunset… Lewis and Tim driving back to paddock after the race. 
In the Richmond Trophy, Marshall Bailey in his Lotus 16 qualified well in the dry conditions of practice on Friday. However, as the start of the race loomed on Sunday, so did the rain, resulting in very tricky conditions indeed. Marshall showed impressive car control to bring his car home in one piece with a beaming smile on his face at the finish.
Marshall Bailey in his Lotus 16
Well done Team!!!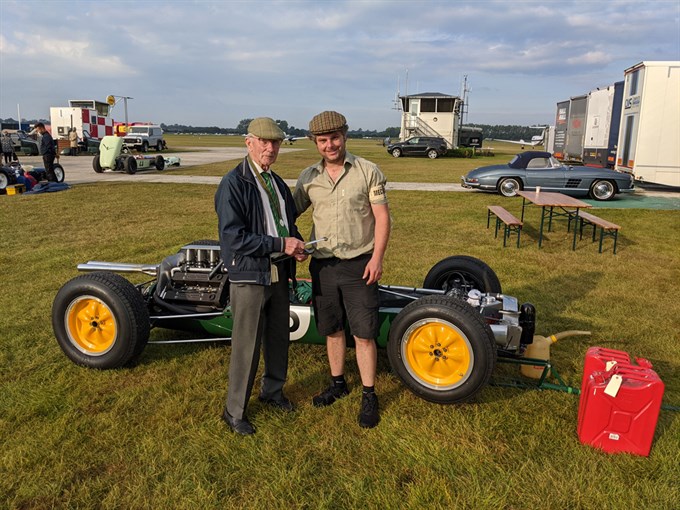 Bob Dance and Lewis Cullington…
Tags