News Headlines
Rupert Manwaring returns to Lotus land
Rupert Manwaring is joining Classic Team Lotus, in the role of Business Manager. He will be working alongside Chris Dinnage and Clive Chapman.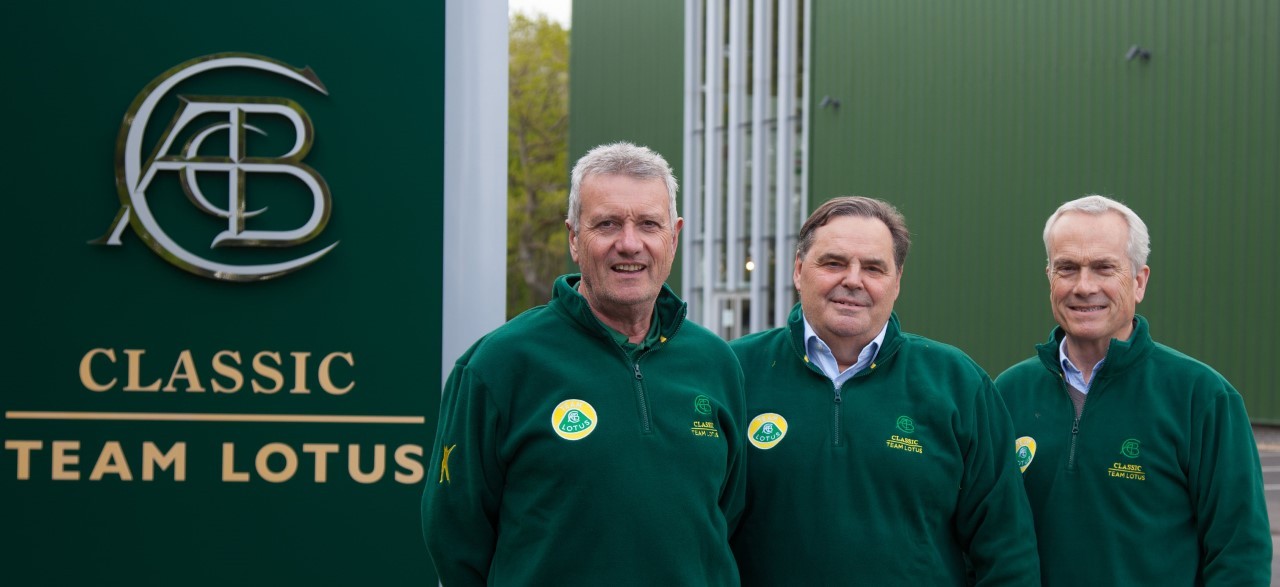 Clive Chapman, Rupert Manwaring and Chris Dinnage joining forces at Classic Team Lotus
Rupert was with Team Lotus from 1987 to 1990, culminating in two years as Team Manager. After 25 years in Formula One he joined Group Lotus and ran Lotus Motorsport for six years. Now he is joining Classic Team Lotus, to increase the company's capacity for both its existing activities and new initiatives arising from the Team Lotus heritage. The Raceshop will continue to be the heart of the business, providing historic racing and restoration services to owners of Team Lotus racing cars worldwide.
Classic Team Lotus Team Manager Chris Dinnage comments: 'I am looking forward to working with Rupert again. His significant experience and extensive knowledge of both Lotus and the world of historic motorsport will be a great addition for the future of the team, as we seek to develop upon the capabilities that the new workshop provides.'
Managing Director Clive Chapman comments; 'The team has coped really well with the pandemic. We are looking forward to the business environment improving. Rupert will strengthen the team to build on its 27 years of steady growth and help the business to make the most of the opportunities that are out there.'
Rupert Manwaring comments: 'I had been waiting for the phone to ring from Clive ever since I left Lotus Cars Motorsport four years ago and it finally happened, thankfully! I am truly impressed with the new facilities here at Classic Team Lotus and the comprehensive services we have to offer to historic racers, collectors and enthusiasts. My F1 career took place from 1977 to 2002 and I am looking forward to adding my experience and contacts to the business as it grows into the future.'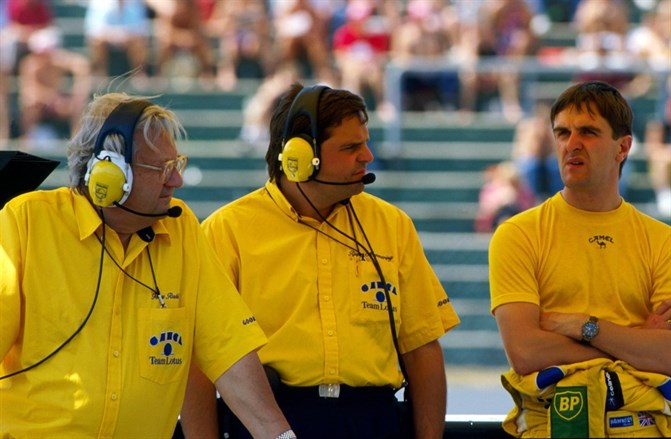 Rupert seen here together with Tony Rudd and Martin Donnelly, during his tenure as Team Lotus Team Manager
Tags