News Headlines
Lotus 72 British GP 1/8 scale
Classic Team Lotus is excited to be licensing Pocher to create a 1/8th scale metal kit of the 1972 British GP winning Lotus 72. How do we go about detailing the exact raceday spec to Pocher? We have all the original design drawings, loads of photos, contact with the mechanics, five 72s at the workshop and the mechanics records for the 1972 season. Easy, we hear you say. Not!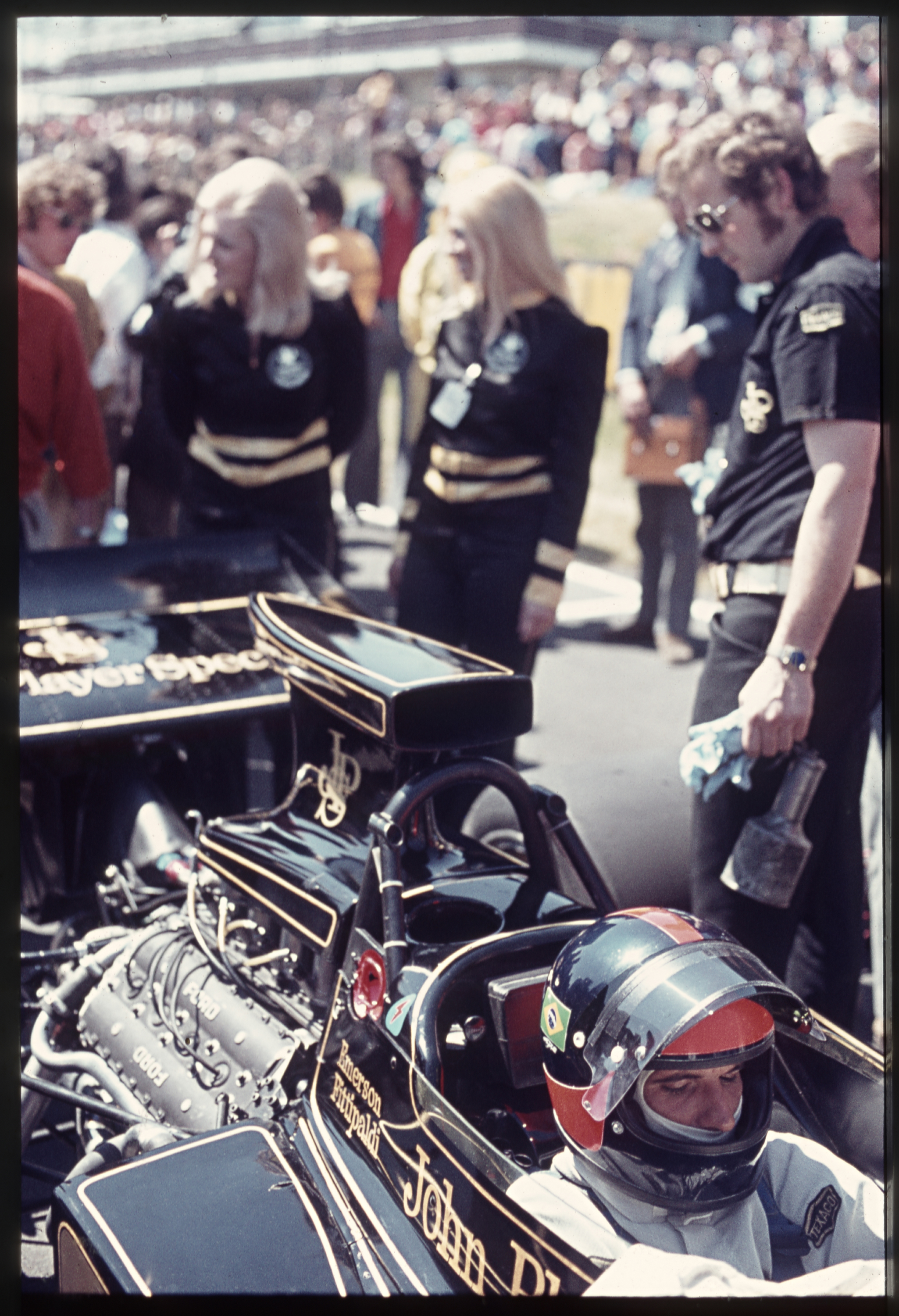 Emerson on the Brands Hatch grid in 72/7, with Eddie Dennis close at hand
As is often the case, pinning down the exact specification of a car for a specific race can be very difficult.  And when a large scale, high quality, definitive monument to such a famous car is being created, we want to help the Licensee get it spot on. 
What specification are the cars in our care and how do they relate to what we want?
What images do we have/can we find?
Which images are practice/quali, which are raceday?
What images of the car at previous and following events reveal correct details?
What changed from before to after and when was the change?
What wheel width and tyre size options on raceday?
What do the mechanics' period records reveal?
What do the design drawings tell us?
It's quite a puzzle.  And with the scale and level of detail of Pocher models it is at the top end of challenging.  Even the monocoque rivet patterns will be included.
So, your starters for 10;
what were the raceday front wings and endplates spec and setting?
what was the dash panel layout and steering wheel spec, which were mechanics'/drivers' choices, hence different from car to car and liable to change during the season?
what was the rear oil cooler and ducting spec, at a time when these aspects of the 72s were going through various changes?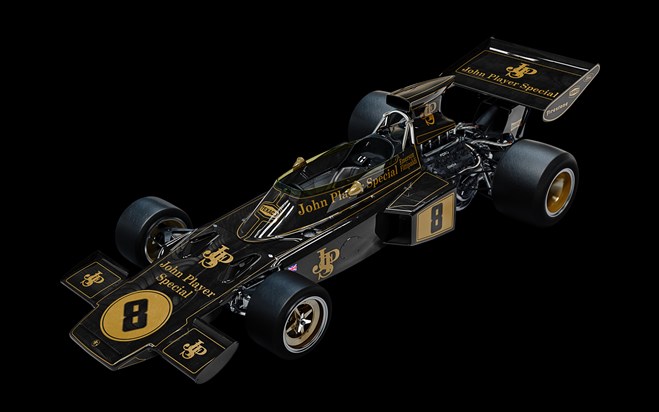 An early stages render of the Pocher model, looking good already. 
We will let you know what our research has revealed.
For further information about the Pocher model go to:
https://uk.pocher.com/products/lotus-72d-1972-british-gp-emerson-fittipaldi-hk114
Tags