News Headlines
She goes!
The first Lotus single seater is driven for the first time, 63 years after she was revealed at the 1956 Motor Show.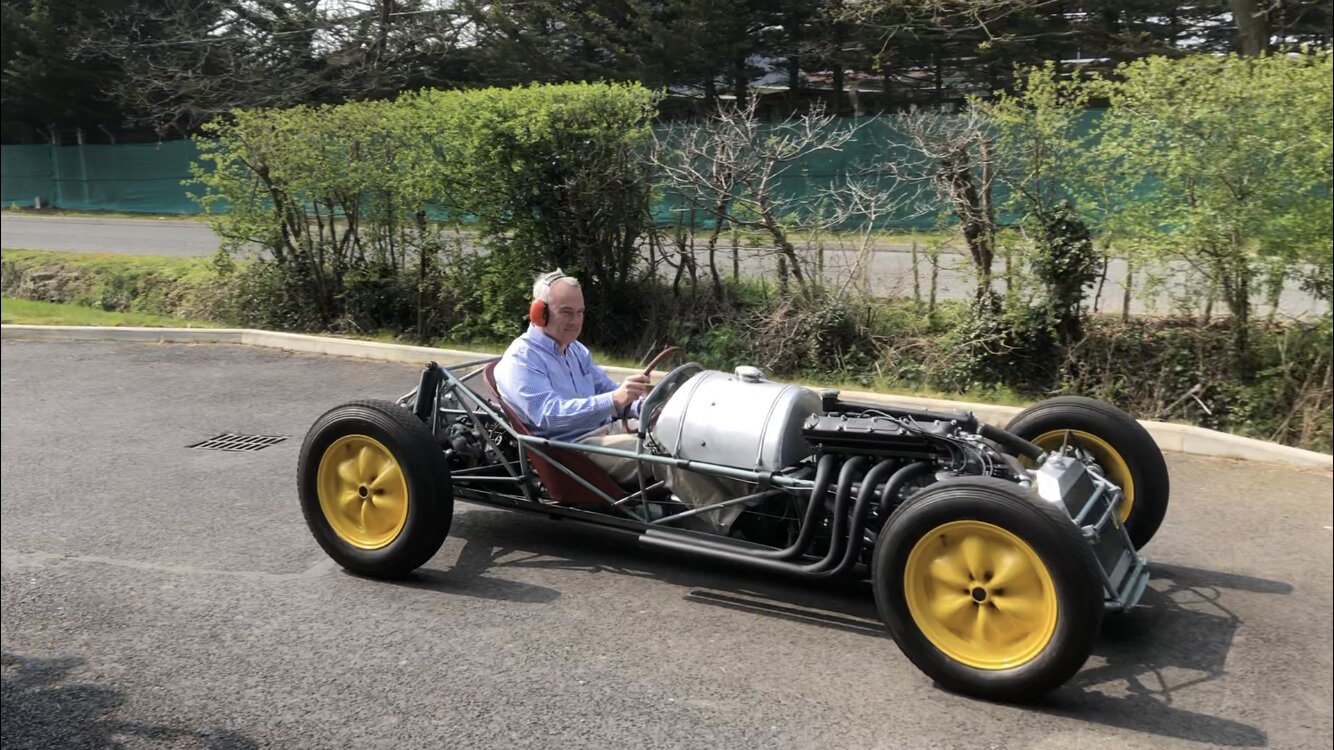 Clive Chapman trundling around the workshop at Hethel
12-301 is the prototype 12, designed by Colin Chapman for the new for 1957 Formula Two category.  A radical design (surprise!), she caused a real stir at Earls Court - as intended – then was set aside, in favour of the subsequent chassis built for Works and customer racing.  Since then she ended up at Beaulieu for a while, before languishing in the Piggeries since 1970.
Bob Dance has commissioned her with a running engine and gearbox and yesterday was the day that Clive Chapman sat in his father's place to drive her for the first time, albeit a few slow laps around the Classic Team Lotus workshop.  Even so, that was enough for Bob to come up with another job list.  Hopefully she will be on the Hethel test track for a proper run, before long.
18/04/19
Tags