News Headlines
Emerson's Close Shave
Classic Team Lotus is restoring the unique Lotus type 56B which Emerson Fittipaldi raced in the 1971 Italian GP at Monza and has made an interesting discovery…...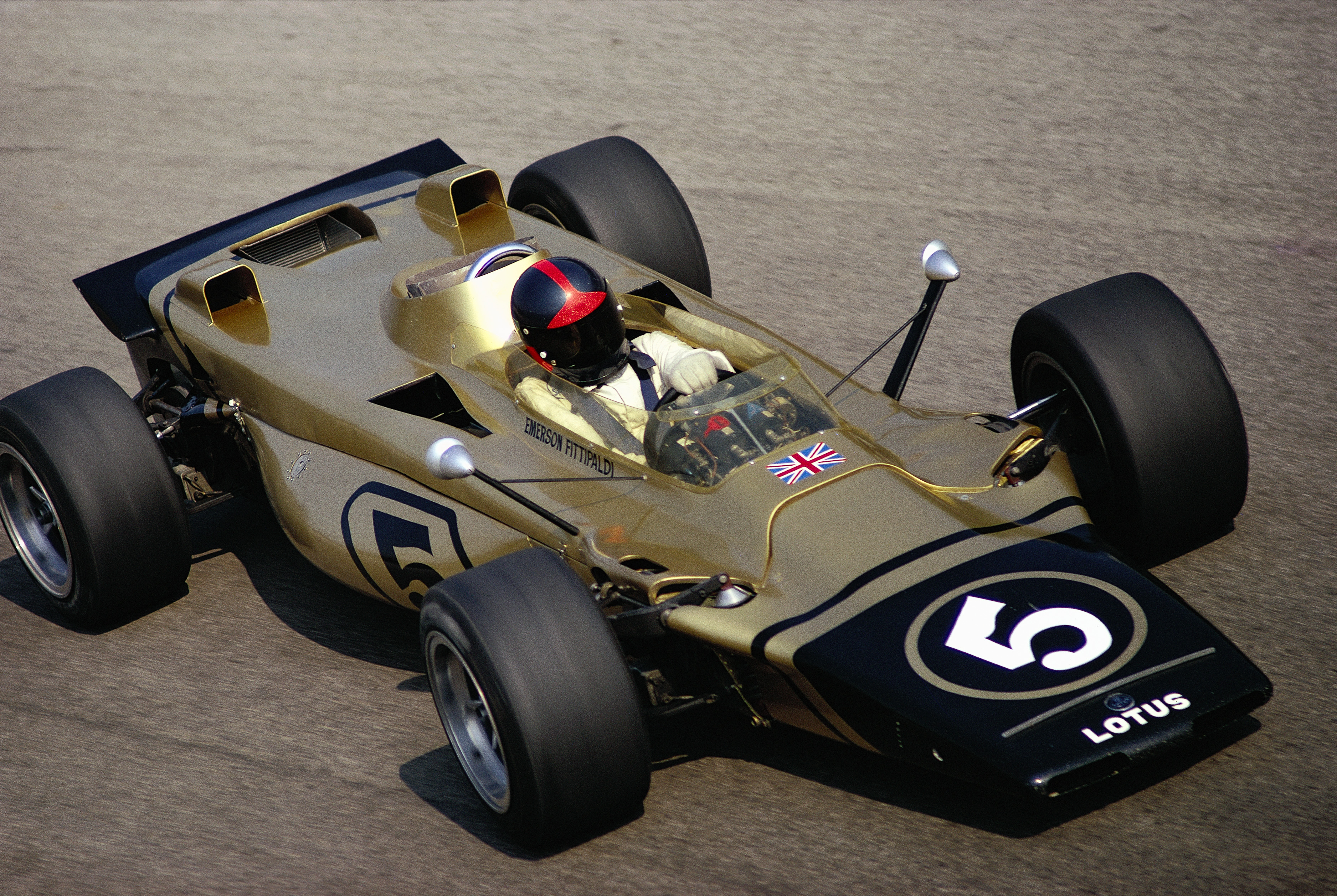 Emerson at speed in the 1971 Italian GP
In true Team Lotus style, the innovations packed in to this wedge shaped, four-wheel drive, gas turbine powered rocket shook the establishment (to the extent that turbines became banned, effectively).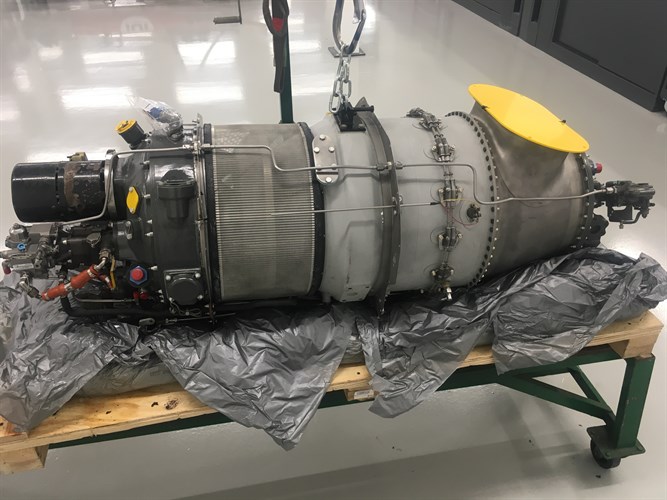 A zero hours Pratt & Whitney PT6 engine has been sourced from the States; presently it is being prepared courtesy of H&S Aviation, based in Portsmouth.
Having languished in 'The Piggery' for many decades, this extraordinary car truly is a time warp piece of motor sport history, being exactly as she was when Emerson got out of her.  It has been decided to keep the appearance of the car as is – including blistered paint around the brake discs which struggled to hold back the 100bhp of the turbine engine on over run – subject to ensuring that all mechanical aspects of the car are as they should be.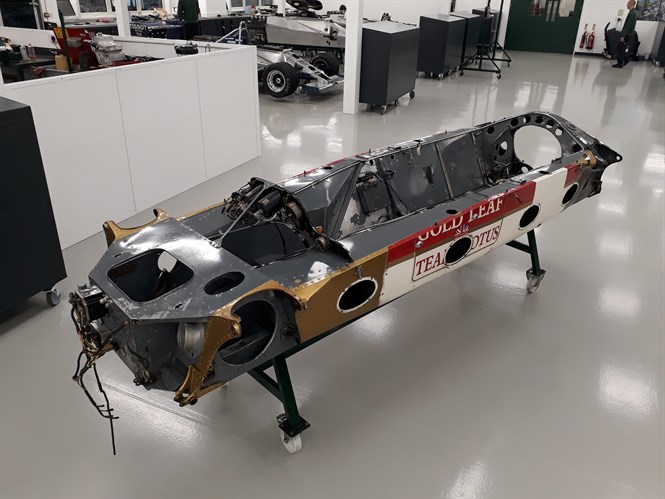 56B/1 in the Classic Team Lotus Raceshop (GLTL livery remains where the ancillary fuel tanks were fitted)
Lewis Cullington is lead mechanic for the restoration, having restored Graham Hill's 1968 Indy 500 type 56 previously.  After Monza, Emerson raced 56B/1 in the Preis Der Nationen event at Hockenheim, where he came second and set fastest lap.  As Lewis stripped down the rear differential, he discovered a very sorry looking bearing, which would have meant retirement was just around the corner.  A close shave indeed.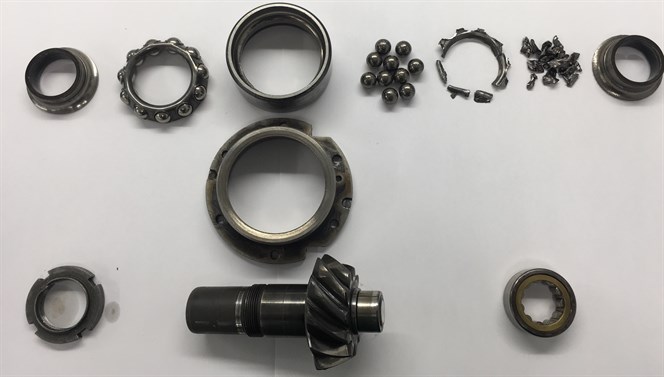 The broken differential bearing means that retirement from last race would have been imminent
Classic Team Lotus is restoring 56B/1 with an eye on the 50th anniversary in 2021.  How cool would it be to see – and hear! - Emerson driving this amazing car around Monza again, 50 years on?
15/03/19
Tags