News Headlines
Concours Conquerors
Lotus steals the shows at concours events in London. June has proved to be a good month for the Lotus marque in London.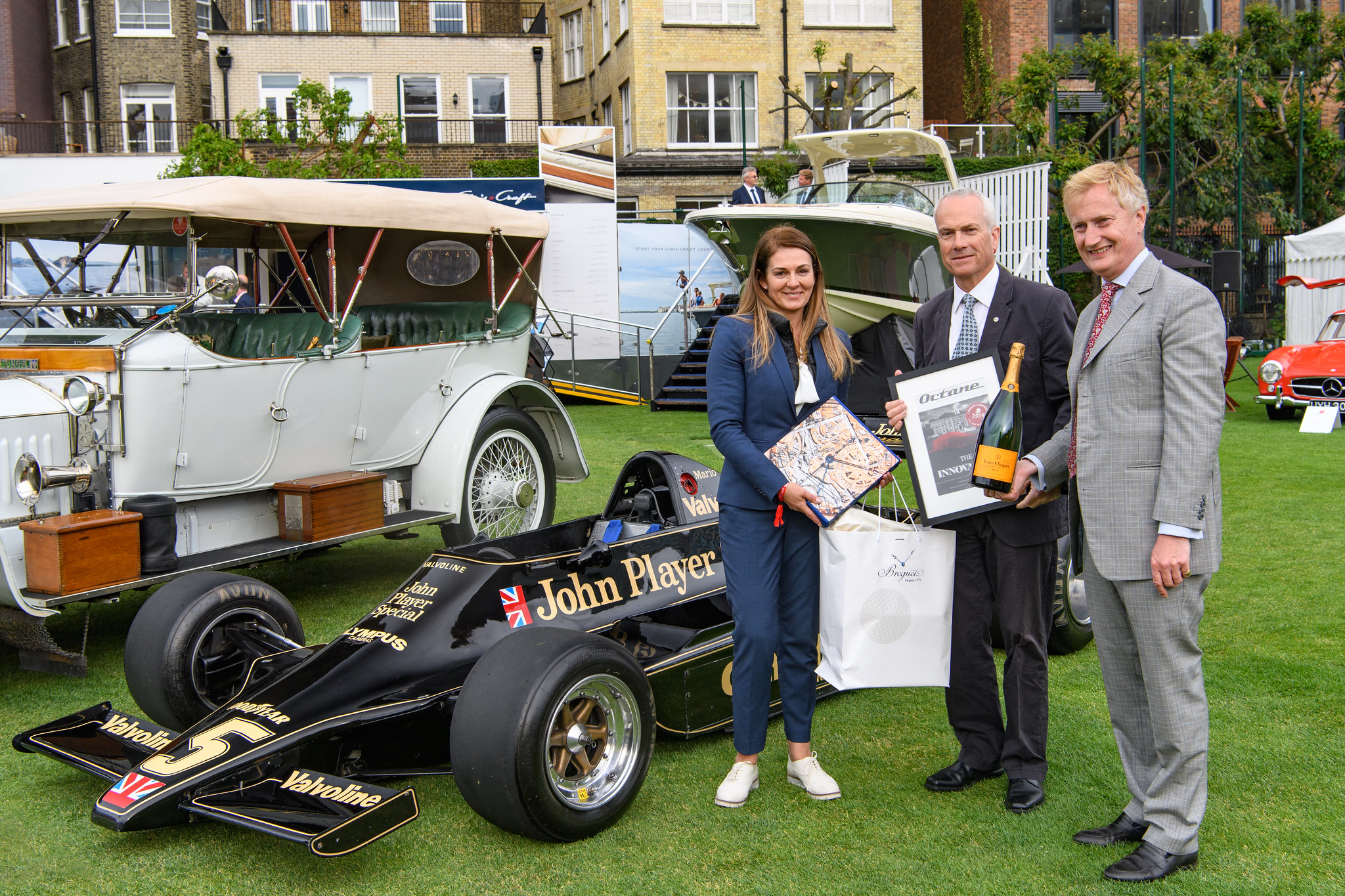 Clive Chapman Receiving The Award For The Type 79
The London Concours took place at the extraordinary location of the Honourable Artillery Company.  Classic Team Lotus customer Nick Fennell displayed his fabulous 1967 Jim Clark Lotus type 38 Indy car, fresh from restoration, alongside the Classic Team Lotus types 79 and 99T, all three cars participating in the Innovation category.  Whilst Lotus aficionados voted for the innovations of the 38, the judges could not resist the competition achievements of the 79 in awarding it the trophy.
In another Central London event – the Belgravia Concours – the beautiful Turbo Lotus Esprit of Peter Boita won the 'Most Original Car' award, from a field of 200 cars.  A really impressive achievement.
Peter Boita Holding His Award In Front Of The Winning Car
The Belgravia Concours is a prestigious classic car event that is held annually in the lush five acre gardens of Belgrave Square in the heart of London.
There is an eclectic mix of daily driving cars and concours examples of just about any marque one cares to name or can think of.
It is a perfect mix of nice people who own great cars and are happy to share them and talk about them to the many enthusiastic attendees that the event attracts.  There were just two awards to be won this year, one of them being "Most Original Car".
Over 200 cars attended and all were individually appraised and judged by independent judges. Dame Joan Collins was in attendance to hand out the trophy to the lucky "Most Original Car"  winner which turned out to be Club Lotus member Peter Boita with his immaculate 1984 Lotus Turbo Esprit (1984 build date, 1985 model year ).  In such a fiercely contested field of some really lovely cars it was fabulous to see the only Lotus in the show come out on top!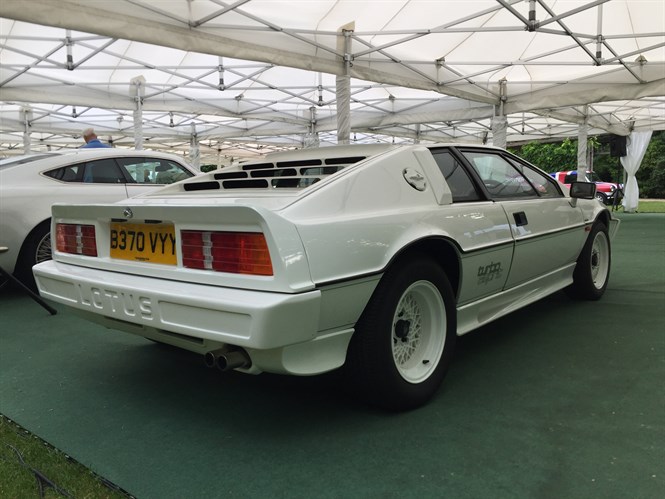 The Winning Lotus Esprit
25/06/19
Tags