News Headlines
Classic Team Lotus Champions again
Classic Team Lotus is delighted to have helped Greg Thornton to victory in the 2018 FIA Historic F1 Championship.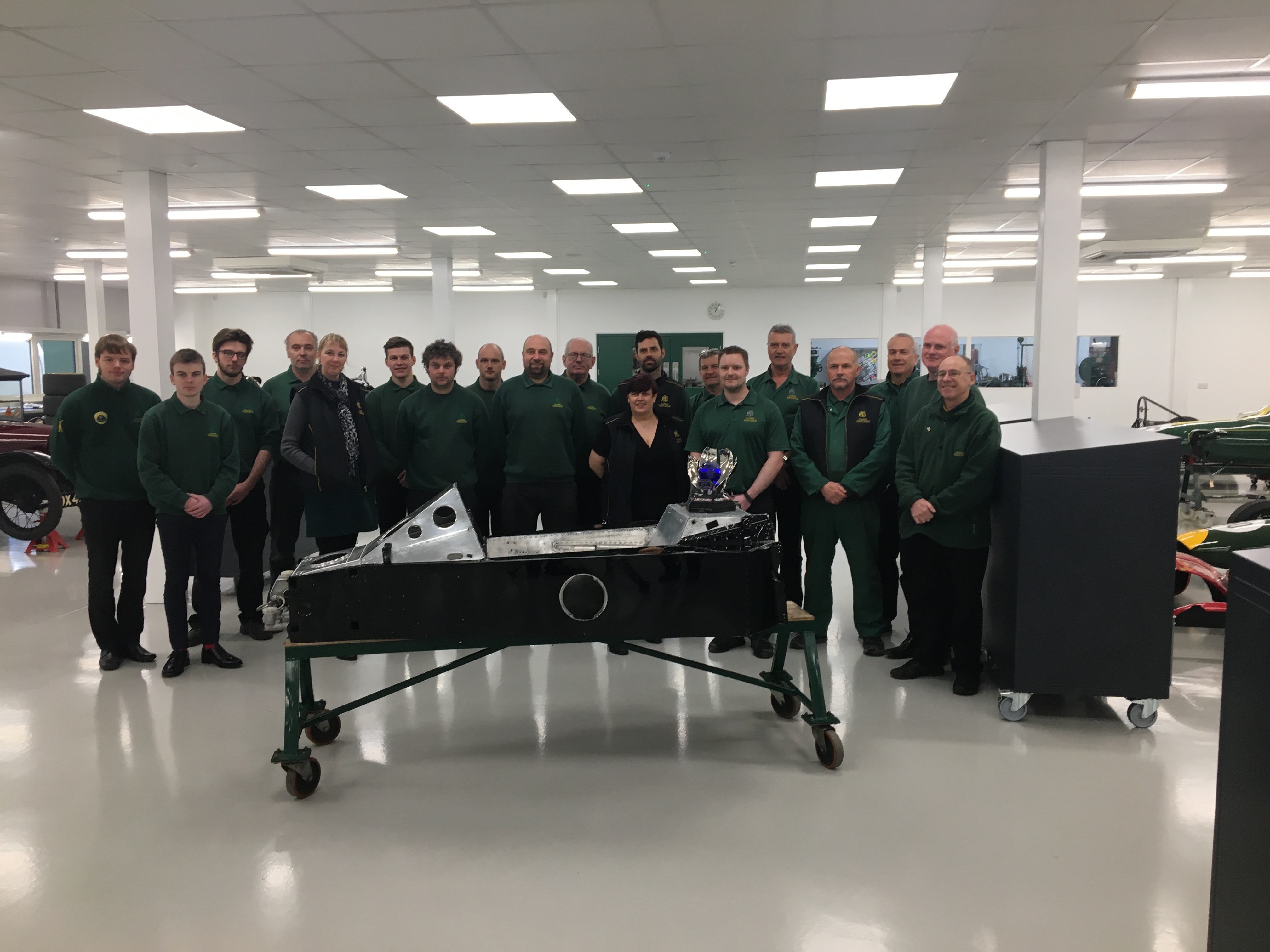 Mechanic Ted Fiddy collected Greg Thornton's championship trophy, on behalf of Greg at the recent FIA prize giving awards in Paris, and proudly brought it back to Hethel for the team to celebrate.  
The trophy placed ontop of the world championship winning Lotus 77/1
This is the third time that CTL customers have won the top award in historic motorsport.
In 2018, CTL customers made 142 starts across 25 events, around the World.  They finished an extraordinary 125 times; an impressive achievement for both mechanics and drivers. 
Tags