News Headlines
Black & Gold in Silver
A fabulous model of the Lotus type 72 has been scratch-built in solid silver.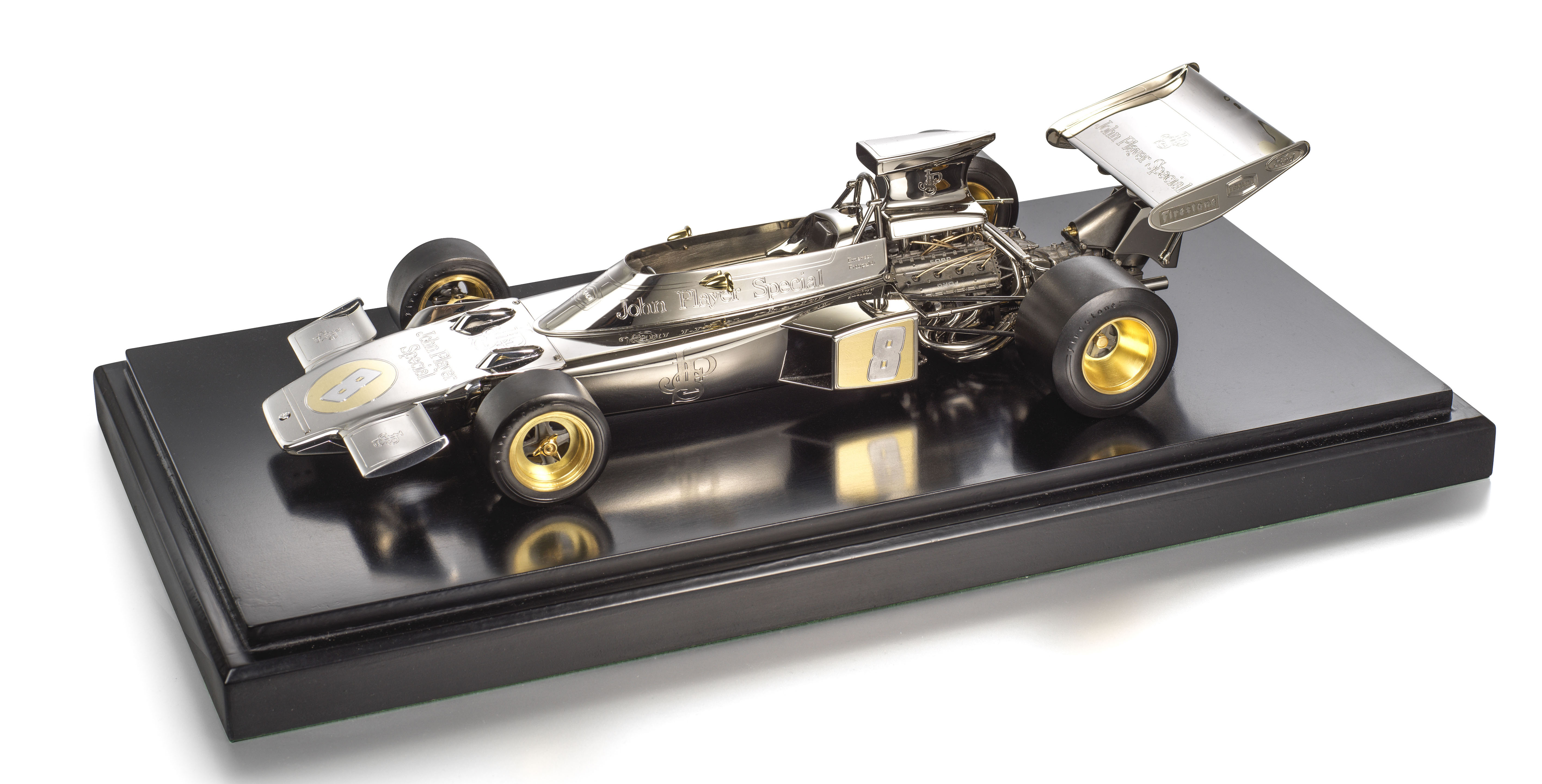 Simon Coldicott spent 900 hours creating this unique work of art, which has been recognized by the prestigious Gold Award at the Goldsmiths' Craft & Design Council Awards 2019.
To help Simon realise the extraordinary level of accuracy, Classic Team Lotus provided access to 72/5 in the Works Collection and the original design drawings in the archive at Hethel.  Signwriter Paul Banham provided references from the original artwork for the engraved livery.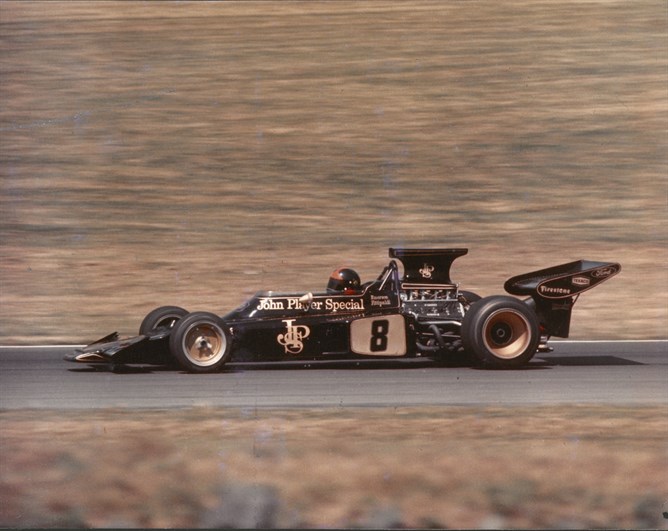 The Lotus 72 is arguably the greatest F1 car of all time, competing in six F1 seasons and winning three World Championships.  Simon has captured 72 chassis number 7 – in its 'D' specification - as raced by Emerson Fittipaldi to win the 1972 British Grand Prix at Brands Hatch.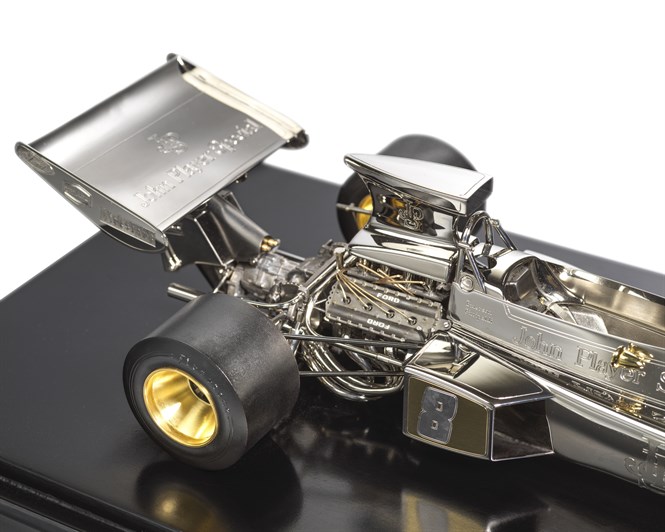 Simon's wonderful 1/12th scale creation to be on display at selected events during 2019 – at the RAC club and at Malcolm Ricketts' August Open day - in the run-up to the 50 Years of the type 72 celebrations in 2020. 
The model weighs 1.8kg which, when scaled up equates to 3,100kg, somewhat exceeds the weight of the real thing, which tipped the scales at 530kg.  But then it is SOLID SILVER!
The website www.simoncoldicott.com is currently under construction, but once completed it will have many more images.
13/08/19
Tags