News Headlines
Black & Gold for Black & White
In the midst of the hubbub of the Classic Team Lotus Raceshop, an artist is quietly painting a blank canvass with an artwork which is instantly recognizable to Lotus enthusiasts.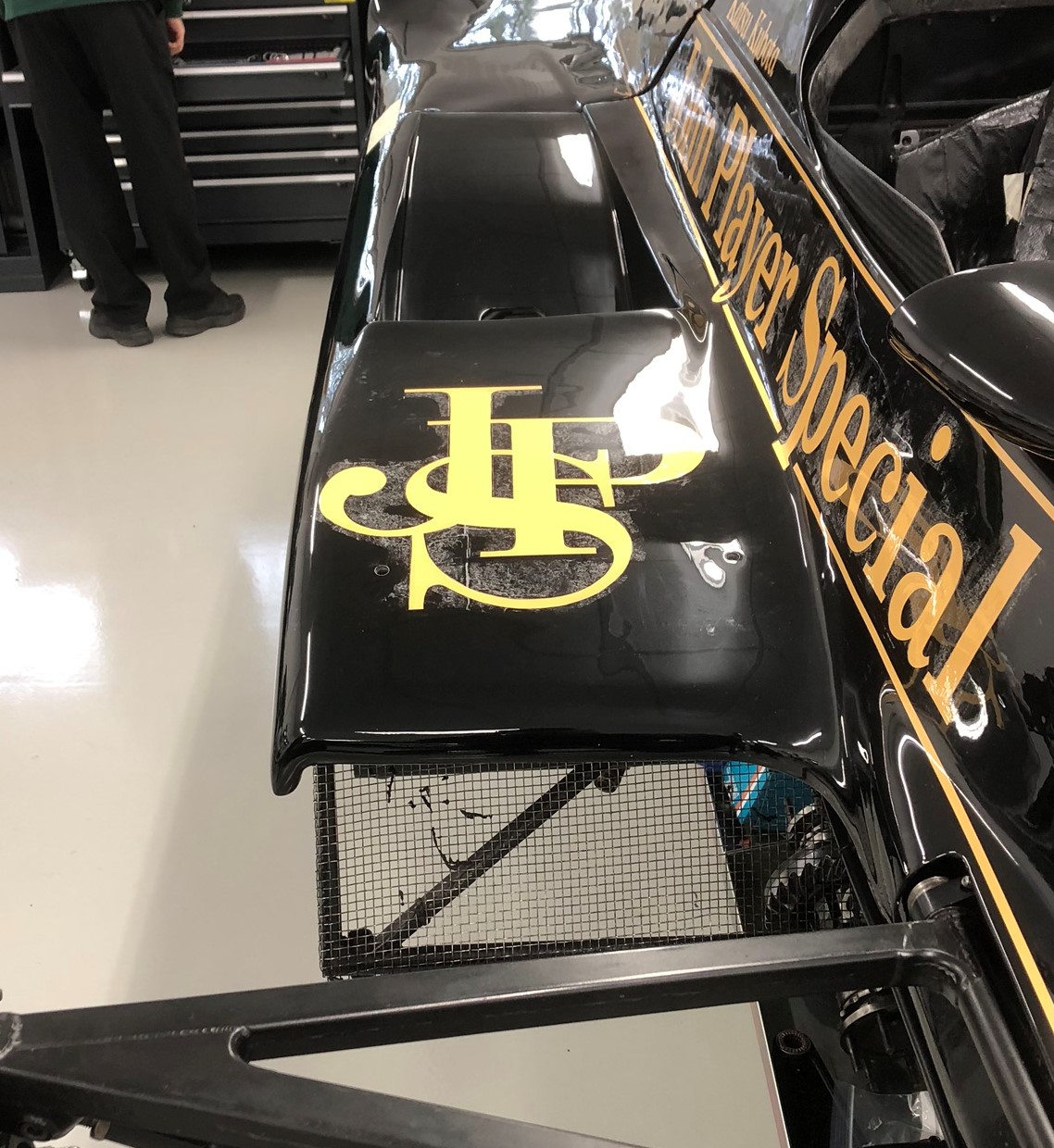 Since Classic Team Lotus was established in 1993, Paul Banham has been signwriting the John Player Special Team Lotus F1 cars.
Amazingly the famous black & gold livery is hand painted, as it was in period, in signwriter's gold.  Paint – as opposed to vinyl decals - was considered to maximise the visual impact of the sponsor's logos, at a time when a good proportion of the global audience was watching on poor quality black & white TVs.
Classic Team Lotus is dedicated to maintaining the Team Lotus racing cars in original condition; to this end, Paul plays a vital role.  In period, Paul painted the JPS Formula One powerboats, raced by local heroes Tom Percival and Bob Spalding, while Paul Crowland painted the JPS Team Lotus cars.  Much as we appreciate the efforts of others to maintain their cars, we can always tell if a livery has not been painted by Paul.
In 2013, 128 outstanding works of art were gathered together by the Sainsbury Centre at the University of East Anglia, for an exhibition called Masterpieces: Art and East Anglia.  The Chapman Family was proud to be invited to provide its Lotus type 72 for inclusion in a collection that ranged from a Paleolithic handaxe to a 21st Century stained glass window.  The type 72 proved to be a most popular exhibit, resplendent in its black & gold livery, painted by Paul when this special car was restored in 2002.  Truly a work of art.  
01/03/19
Tags