News Headlines
Beaumont Victory in South Africa
Classic Team Lotus is delighted to congratulate Andrew Beaumont on last weekend's victory in the ultimate race of the Passion for Speed series, held in South Africa, at the Killarney International Raceway.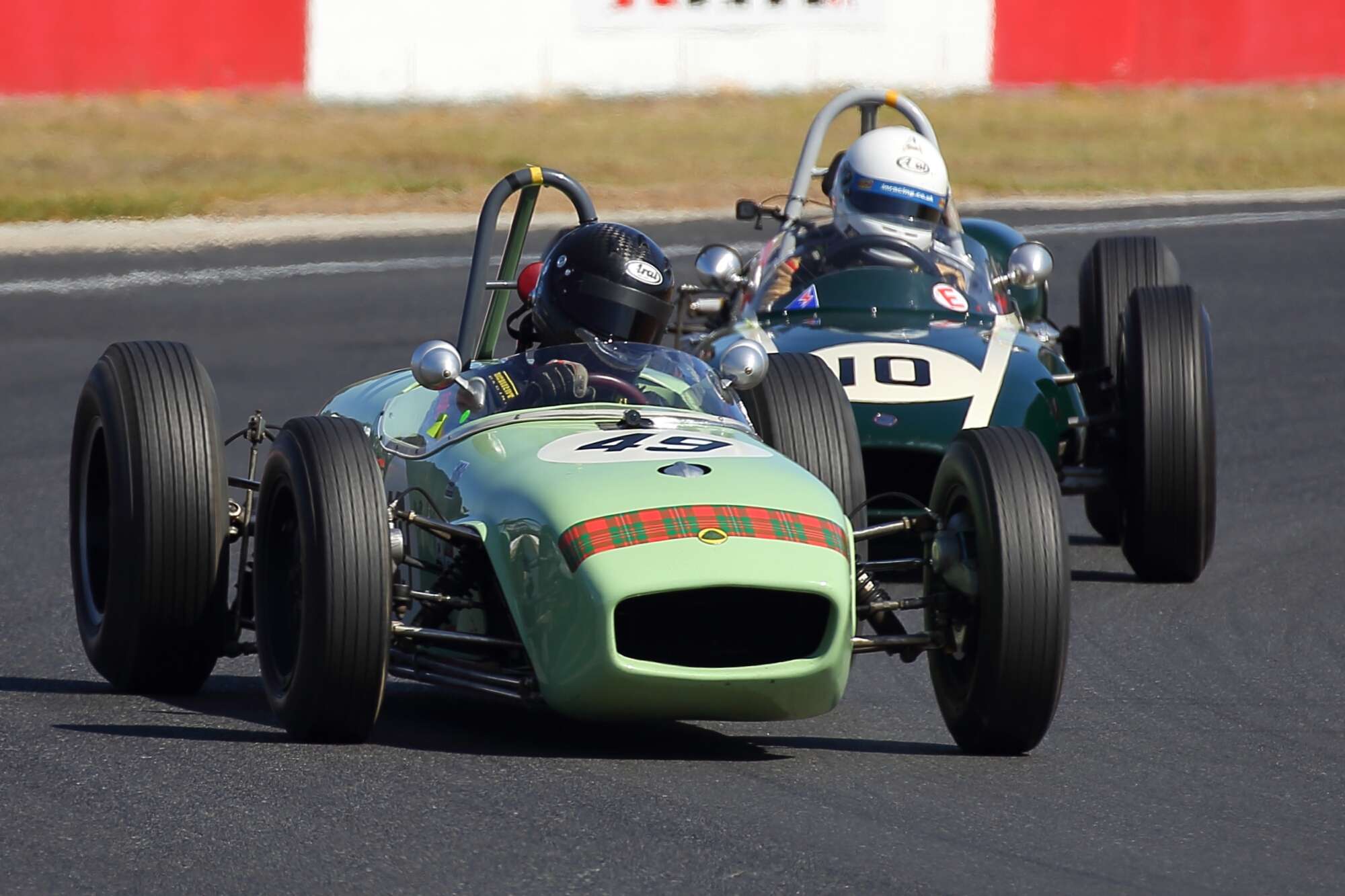 Andrew started his 1960 Lotus type 18 from pole position and enjoyed a race-long duel with a Cooper – just like the old days – driven by Will Nuthall.
This was the first outright win Andrew has taken in nine seasons of historic racing, during which he was crowned FIA Historic F1 World Champion (2011) and has stood on the top of the podium for class wins many times.
In true Team Lotus style Team Manager Chris Dinnage and Chief Mechanic Ted Fiddy pulled out all the stops to have the car ready for the race, after a driveshaft failure in qualifying.  The car was prepared at Hethel by Andrew's long standing mechanic Tim Gardner, who provided technical back-up by telephone, between the back-to-back race weekends.
Chris Dinnage commented: 'We were thrilled for Andrew to get his win, especially given the drama of getting the car ready and the standard of his driving, which enabled him to beat the best.  A great start to the 2020 season for Andrew and Classic Team Lotus.'
Team mates Greg Thornton (LDS) and Brad Hoyt (type 18) enjoyed mixed fortunes.  Greg and mechanic Ted endured a litany of engine issues with the South African constructed LDS, managing a best placed fourth overall in race 3; meanwhile new CTL customer Brad Hoyt thoroughly enjoyed the first taste of his recently acquired 18, racing well in both rounds on the first weekend - held at the Zwartkops circuit – and securing 7th and 10th place finishes.
The Historic Grand Prix Cars Association (HGPCA) organised the South African series of races which attracted strong grids of more than 20 cars.  Andrew will be racing his 18 throughout 2020, at selected events in the nine event HGPCA European season.
Tags