News Headlines
Colin Chapman Trophy awarded to Trevor Carlin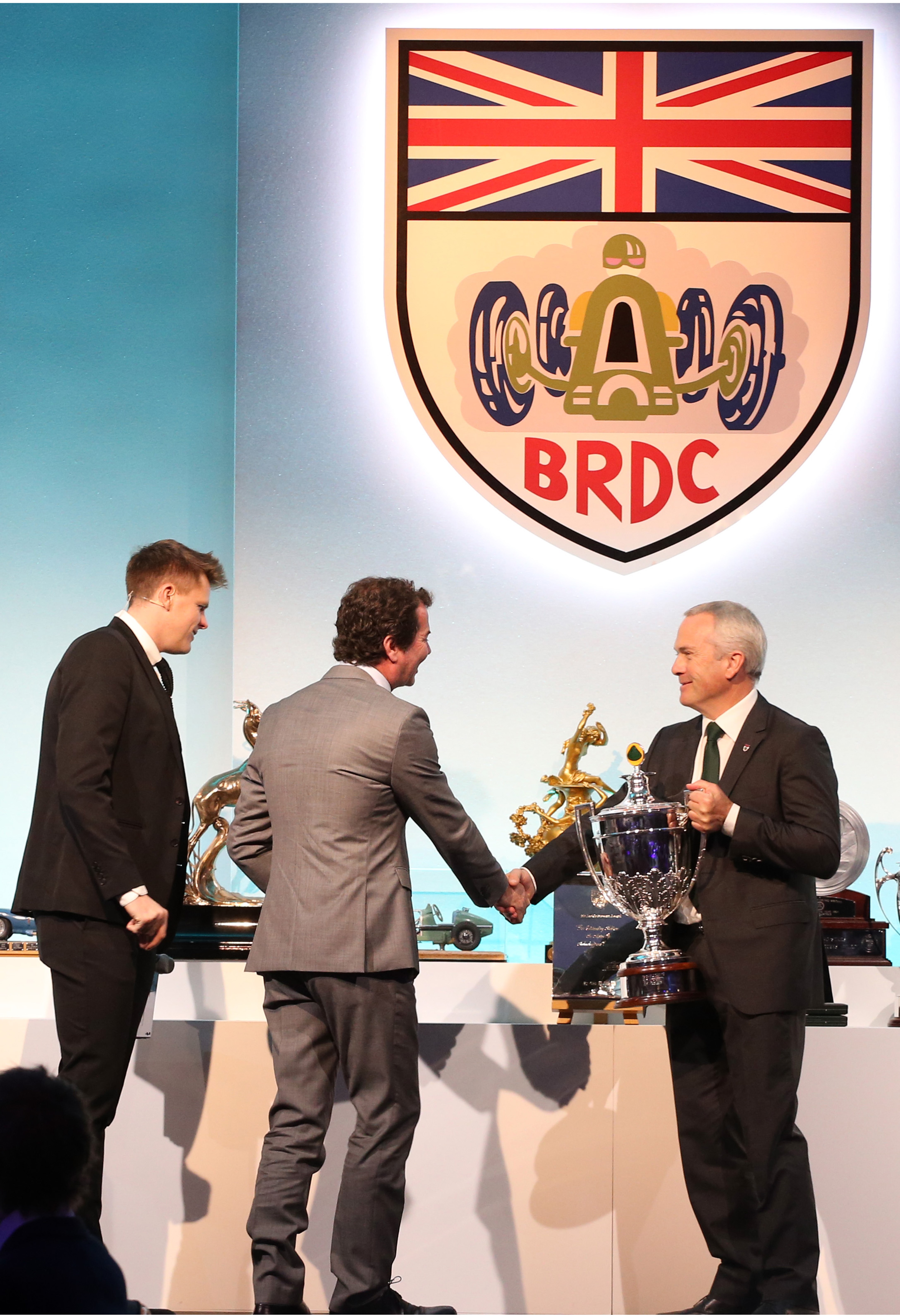 The prestigious 2017 BRDC awards ceremony at the London Hilton, Park Lane, attracted a guest list of leaders in motorsport. Compere Jake Humphrey welcomed to the stage Chase Carey, Brendan Hartley, Derek Warwick, Martin Brundle, David Coulthard and – to everyone's genuine surprise and delight, which prompted a standing ovation – Lewis Hamilton.
Clive Chapman recently has joined his mother, Hazel, as an Associate Member of the BRDC, which owns the Silverstone circuit. Clive was invited on stage to present the Colin Chapman trophy, which is awarded annually to an individual – who may be a driver, team owner or engineer - who has shown great team spirit.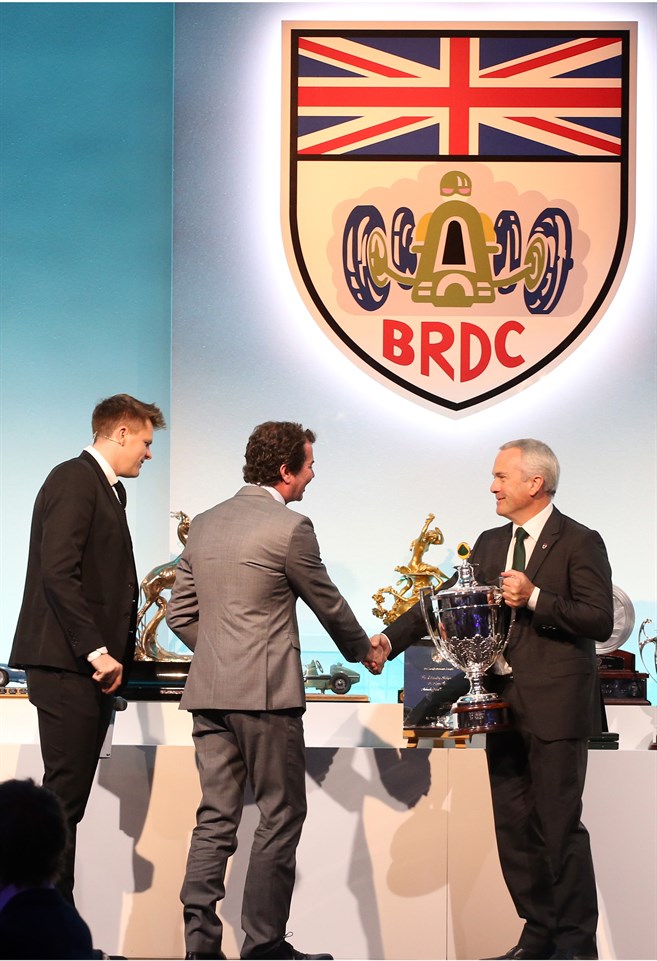 Trevor Carlin accepting the Colin Chapman Trophy from Clive Chapman (photo courtesy of Jakobebrey.com)
For this year the trophy was awarded to Trevor Carlin of Carlin Motorsport, in recognition of his team's three Championship victories in 2017. Trevor has been awarded the Trophy before. In conversation with Clive subsequently, he explained that Colin Chapman has been an inspirational figure for him.
The awards ceremony concluded with a very special moment as Martin Brundle gave a moving tribute to his friend Derek Warwick who is the outgoing Chairman of the BRDC.  Derek was bestowed with a BRDC gold star for his exceptional efforts and achievements for the club.  Brundle made reference to Derek's courage and cited the Italian GP 1990 when he emerged from his spectacular crash at the Parabolica and ran back to the Team Lotus pit to take the re-start in the spare car.
Previous winners of the Colin Chapman Trophy are as follows:
2017 Trevor Carlin
2016 Darren Turner
2015 Oliver Gavin
2014 Alexander Sims
2013 Mike Jordan
2012 Christian Horner
2011 Christian Horner
2010 John Booth
2009 Ross Brawn OBE
2008 Sir Frank Williams CBE
2007 Ron Dennis
2006 Trevor Carlin
2005 Martin Short
2004 David Richards
2003 Ross Brawn
2002 Alessandro Zanardi
Tags