News Headlines
Podium for Thornton at Zandvoort
07/09/16 - Great weekend at Zandvoort as Greg steals fastest lap in Masters F1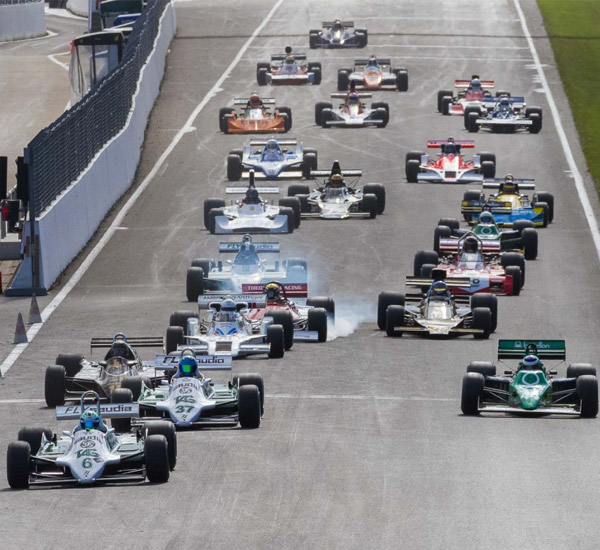 Race leader Nick Padmore (Williams FW07C) had to keep an inspired Greg Thornton at bay, whose Lotus 91 outbraked second-placed Christophe d'Ansembourg into Tarzan corner on lap 3 and then set after Padmore. Mid-race, Thornton saw Stefano Di Fulvio close in, the Italian having passed D'Ansembourg on lap 8, but in the end the Lotus driver shook off Di Fulvio's Tyrrell 012 to finish just 1.3 seconds off the winner. In his chase of Padmore, Thornton also put fastest lap of the race in the bag on lap 15. 
Further down the field, Ian Simmonds (Tyrrell 012) and Andrew Beaumont (Lotus 76) entertained the crowd with a tense battle for eighth, while James Hagan – ever sideways in his Hesketh 308 – enjoyed a close fight with Tommy Dreelan's Williams FW08 for 10th. At the line, Simmonds and Hagan prevailed.  
Very well done to Ted Fiddy, Tim Gardner and the team for preparing the Lotus 91 and 76 so well for customers Greg Thornton and Andrew Beaumont. A great team effort.  Next stop - Spa!
Tags