News Headlines
Katsu's Mexican Wave!
01/11/16 - Katsu Kubota scored a double top in Mexico as he won the two Masters Historic Formula One races in support of the Mexican Grand Prix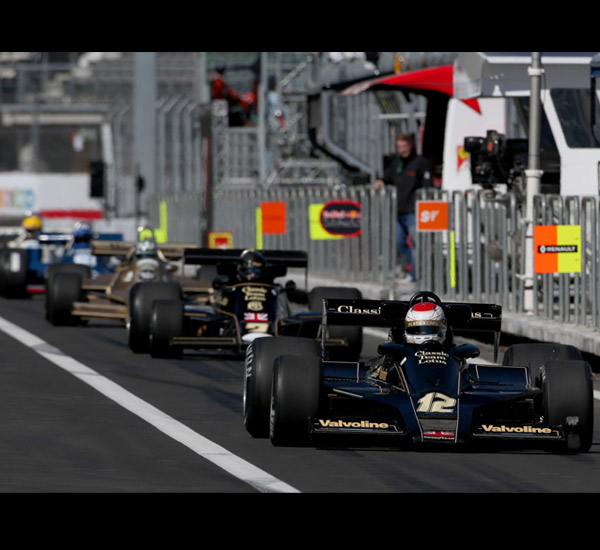 Last race of the season for Classic Team Lotus customers saw Andrew Beaumont (Lotus 81), Katsu Kubota (Lotus 78) and Greg Thornton (Lotus 77) join fellow FIA Masters competitors at the Mexico F1 support race last weekend.
Katsu had another great weekend, putting his type 78 on pole positon, winning both races and achieving fastest lap.  Greg was not far behind him, placing 3rd in both races and Andrew went from 11th to 9th in the first race and unfortunately spun on a patch of oil but still managed to bring the car home to finish the race.
Please visit the Masters website for the full race report
Please also visit the Masters Flickr page to view the photo gallery
Tags