News Headlines
Echo of Team Lotus glory years
18/10/16 - Elio De Angelis Lotus wins the FIA Masters Historic Formula One race at Jarama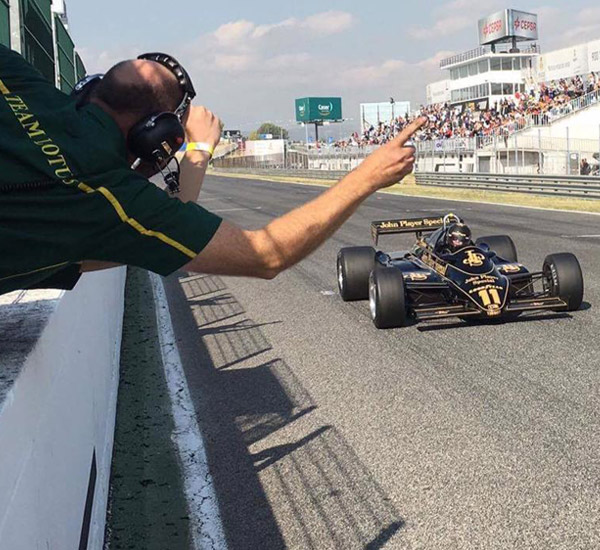 The spirit of Team Lotus was all around at the historic Jarama race circuit, on the outskirts of Madrid.  Since the first race in 1967 was won by Jim Clark, Jarama has been a happy hunting ground for Team Lotus, with further victories in 1968 (Graham Hill), 1972 (Emerson Fittipaldi), 1977 and 1978 (Mario Andretti).
At the final round of the this year's FIA Historic Championship, Classic Team Lotus ran Greg Thornton in his 1982 Lotus type 91, raced in period by Elio De Angelis.  Greg dominated the event, qualifying in pole position and winning the feature races on both Saturday and Sunday.
Classic Team Lotus mechanic Kevin Fiddy has prepared the car throughout the season and the car did not miss a beat throughout the weekend, in keeping with the rest of the season, during which the car has not retired due to any mechanical issue.  Recently qualified apprentice Ryan Nixon was supporting Kevin on the spanners.
The enthusiastic Spanish crowd loved seeing the black and gold Lotus victorious, just as many of them had witnessed, so many years ago.
Classic Team Lotus – led by Team Manager Chris Dinnage -  is now headed off to Austin (Texas) and Mexico City where they are running three F1 cars for customers in the prestigious Grand Prix support races which will bring the busy historic motorsport season to a close in fine style.
Tags