News Headlines
Two podiums at Pau
28/05/15 - After a productive winter test at Croix in March, the team were pleased to visit Pau with a selection of the HGPCA customer cars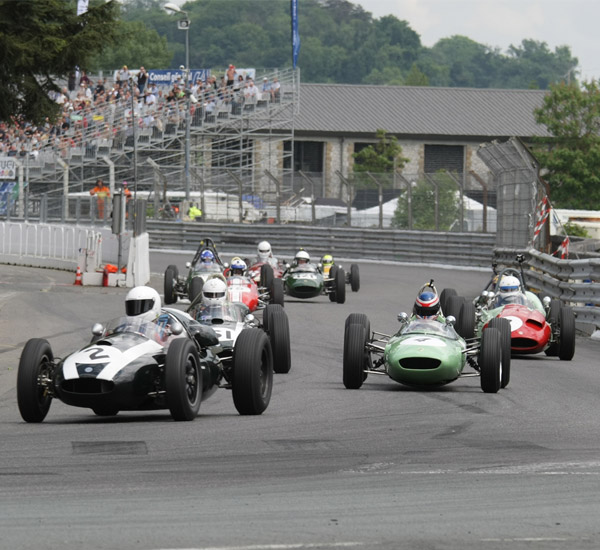 A good session of free practice for Andrew Beaumont (24) and Andy Middlehurst (25).  Dan Collins (21) unfortunately misjudged the racing line and collided with the barrier but the team managed to repair the car in time for qualifying where he put the car in 4th, Andrew Beaumont in 3rd and Andy Middlehurst in pole position.
Looking strong for race 1, Andy made a good start but retired on lap with with engine problems.  This left Andrew Beaumont to try and chase down Rod Jolly in his Cooper for the top spot.  Andrew couldn't quite make it and finished in the second place.  Dan had a good race and finished 5th. 
With the 25 unable to make the last race, all eyes were focused on Andrew and Dan. Andrew started well but the gear lever snapped and then pn the last lap the car stopped, leaving him in 8th place.  Dan really got his head in the game and started pickign off the competition finishing in 2nd place.
Andrew Beaumont was also competing in his type 22 Formula Junior.  He qualified 7th, finished 9th in race one and 6th in race two out of a 28 strong grid.  A thoroughly entertaining race.
Tags