News Headlines
Most valuable Lotus at auction?
13/01/04 - The 1968 Graham Hill Lotus type 56 Indy car is to be the star of the forthcoming Barrett-Jackson auction spectacular in Scottsdale, Arizona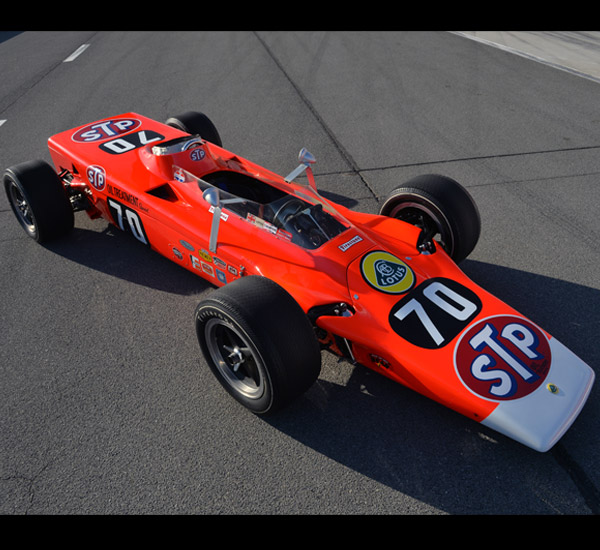 56/3 will 'cross the block' on Saturday 17th January, as a highlight of this extraordinary sale, which is broadcast live on US television and streamed on the internet. Owner Milton Verret will actually drive the car on to the stage, with its turbine engine creating its unique sound.
The exceptional provenance of this famous car is expected to lead to a new record for a Lotus car at auction.
For more information and to watch the auction action, go to the Barrett Jackson website and register.
As part of the major press day held at Fontana Raceway before Christmas, a lucky few journalists (as well as Clive!) got the chance to jump in the car and take it for a spin...Autoweek were one of the lucky bunch.  Visit the Autoweek website to see what they had to say about the car.
Tags