News Headlines
Jackie Oliver; Respect
03/02/15 - An impressive image of Jackie Oliver at the Belgian GP in 1968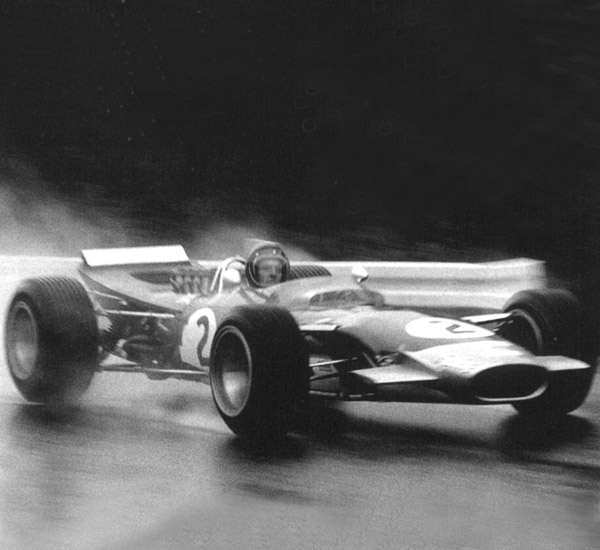 Upon researching the type 49 recently, Clive came across this superb image of Jackie Oliver in his second GP for Team Lotus at Spa in 1968.
He sent it over to Jackie with a note "I'm not surprised you are not smiling!"
Jackie's reply: "I was smiling on the inside for the lack of grip (no rear wing). High speed in heavy water through the fast turns of Spa was fantastic. As I remember not everybody wanted to put a time in on the Friday practice waiting for Saturday.
Colin was very anxious about me going out expecting me or the car to not come back. Jim (Endruweit) insisted, as the race was going to be wet and I needed the practice. I clocked quickest time which Colin probably thought was lucky. I finished 5th in the race.
What a year in '68!"
Tags