News Headlines
High Airboxes are Making a Comeback!
09/03/15 - The high airbox F1 era is coming to Goodwood for the Members Meeting next weekend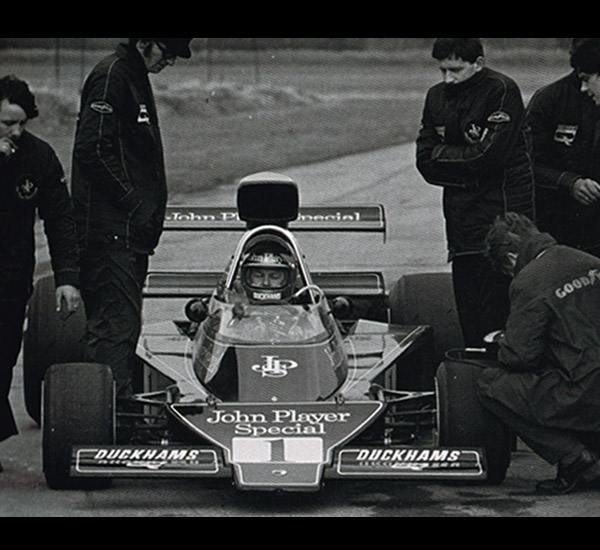 With no fewer than 20 Grand Prix victories, 3 Constructors Championships and 2 World Championships to its name, the Lotus 72 quickly established itself as one of the truly great Grand Prix cars – indeed, it could arguably claim to be the most outstanding Formula 1 car of its decade.
News that the 73rd Goodwood Members' Meeting will host a demonstration of high airbox Formula One cars - the Lotus 72, complete with its 'Anvil' airbox is the obvious choice to take two places in the weekend's 30 strong grid.
The second must have Lotus - as seen in the above picture being tested at Goodwood in 1974 -  the Lotus 76.
Goodwood tells us to expect other iconic models from Ferrari, March, McLaren, Shadow and Tyrrell, as well as quirky contenders from Amon, Token and Trojan in the high-speed parade.
Sounds like a recipe for an exciting demo!
Tags