News Headlines
Bob Dance at 80
14/05/15 - On Sunday 10th May, we celebrated with the most committed mechanic in Formula One history; Bob Dance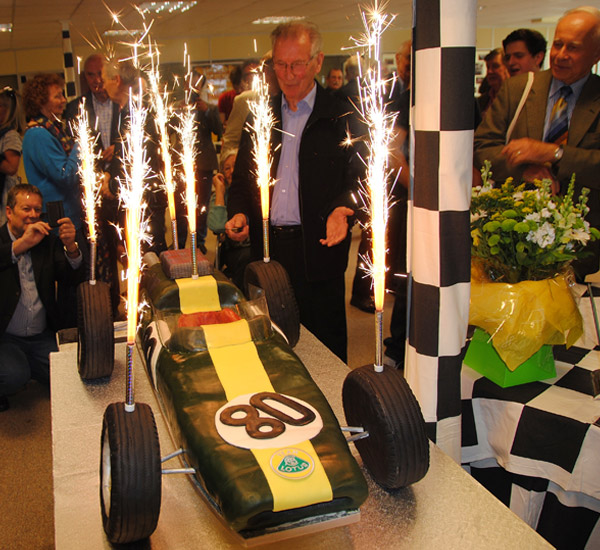 We wonder if the thought ever occured to a 25 year old Robert Dance, embarking on his career at Lotus, the adventures he would have throughout his career or that he would still be working 3 days a week (plus testing and race meetings) at the grand age of 80.
Everyone you speak to who is/has been a part of Bob's life has a story to tell, whether it be teaching a Grandchild how to take the fast corners, or having a bee fly down his trousers whilst driving the transporter; each one has the same theme running through it - fun and admiration.
On Sunday 10th May, between Classic Team Lotus and Gina, Bob's Daughter, we gathered as many people we could to help celebrate Bob's 80 years.  Bob's ex team mates, family and friends travelled from around the world to have a slice of cake with the nicest man in the pit lane.
Bob would like to thank each and every one of you for coming along to surprise him.  He would also like to thank those that couldn't make it but took the time to send him a message or a card.  He hopes to see you all soon.  
To view the images from the weekend please visit our Flickr page
Tags