News Headlines
Another Podium for Middlehurst
21/09/15 - Another fantastic drive from Andy Middlehurst at Spa last weekend in the John Bowers Lotus 25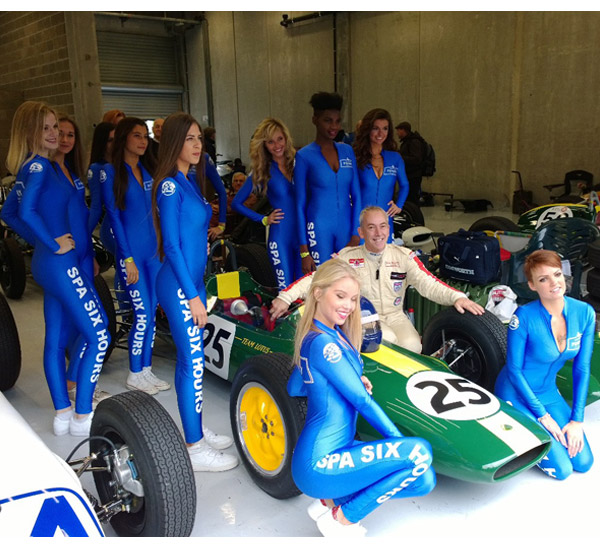 Final race of the season for Andy Middlehurst in the John Bowers owned Lotus 25 and he drove another steady race to qualify and finish in 3rd place out of an impressive 53 car grid.
Charles McCabe had his first outing with his Lotus 18.  An unfortunate misfire developed and forced him to retire in both races
As ever, the beautiful 'Spa Grid Girls' were out in force and tracked Andy down to congratulate him!
For full race results, please visit the HGPCA website
Tags