News Headlines
Andrew Beaumont; Driver of the Day
13/07/15 - An incredible drive from Andrew Beaumont in his Classic Team Lotus prepared type 24 at Brands Hatch last weekend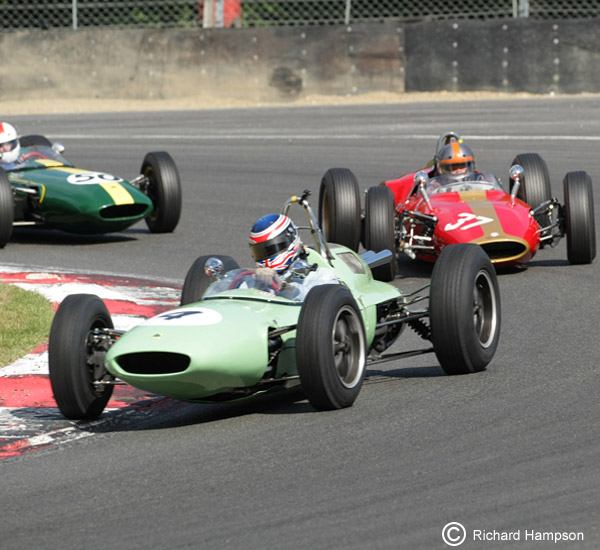 An absolutely thrilling race was put on for the fans at the HSCC Brands Hatch Superprix last weekend.
Andrew Beaumont in his type 24 started from 9th in the first race and it was wheel to wheel racing from the start.  Picking off the competiton one by one to finish 3rd in just 12 laps of the famous GP circuit.
The second race, starting from 8th (based on lap speed from previous race) he did exactly the same thing. Race organisers, HGPCA awarded Andrew with 'Driver of the Day' - thoroughly well deserved!
Andrew also raced in the Formula Junior category, qualifying in 8th, finishing in 7th
Tags