News Headlines
Adrian Newey - Inspired
28/01/15 - Adrian Newey, honoured at the London Classic Car Show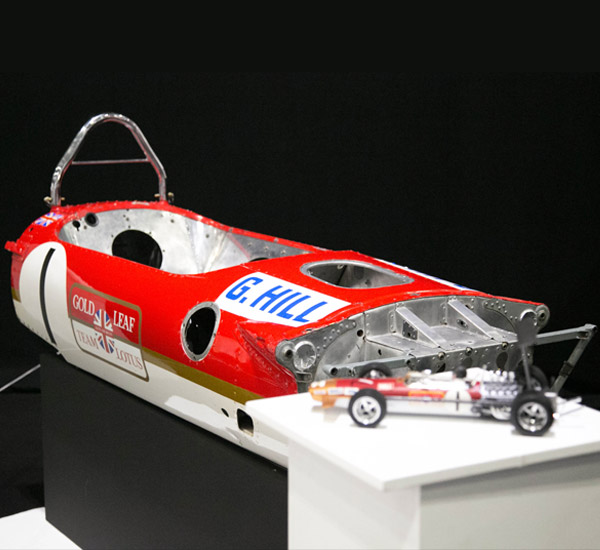 Adrian Newey, the all-time most successful designer in Formula 1 with 10 world titles to his name, was honoured at the London Classic Car Show this month.
The inaugural London Classic Car Show was a big hit with visitors and exhibitors. One of the main attractions was a special display dedicated to Adrian Newey. This included examples of his winning F1 designs, along with cars that influenced him along the way. Happily this included the tub of 49/R8, for which Classic Team Lotus is delighted to be lending Adrian a hand.
Displayed alongside was the 1:12 scale Lotus type 49B that Adrian built when he was just 10 years old. Now - 47 years on – he is has the real thing to check it against!
Adrian intends to have R8 running again for the 2015 season. Perhaps he will make it available for a demo run at the London Classic Car Show 2016?
Tags