News Headlines
Team Lotus and Dan Gurney
13/11/14 - From the collection of Luc Ghys, we find this lovely shot of Colin Chapman and Dan Gurney travelling during the Monaco Grand Prix weekend in 1960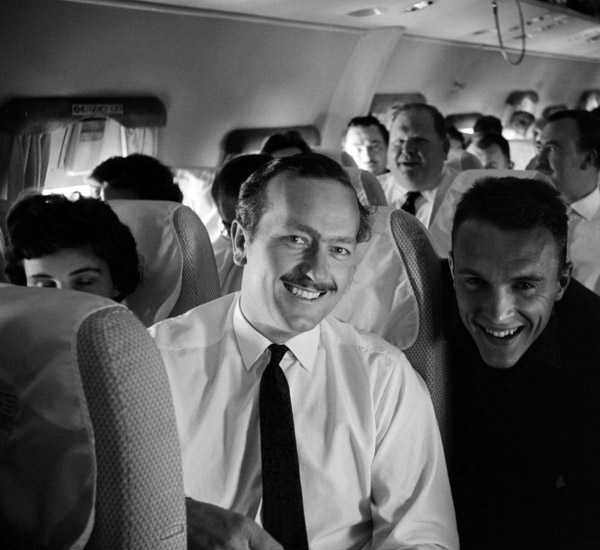 Of the three Team Lotus Works cars entered, Innes Ireland was the only driver to finish (Alan Stacey and John Surtees the other Works drivers) but it was the first Grand Prix win for a Lotus with Stirling Moss, driving for the Rob Walker team.
Dan Gurney also had trouble with his BRM and failed to finish…
They look very happy. Perhaps Dan had just told Colin about the Indianapolis prize money fund…..
This image comes to us at the same time we hear the fantastic news that the Henry Ford in Dearborn presented the Edison-Ford Medal for Innovation to Dan Gurney - only the second person to receive the award since it was established in 1989. The first was W. Edwards Deming, the ground-breaking industrial technologist.
An excellent video biography was produced for the occasion - click to view 
Tags