News Headlines
Racing at the Nurburgring
07/08/14 - Classic Team Lotus customers return to race at the Nurburgring this year with The Masters Series, HGPCA and Formula Junior.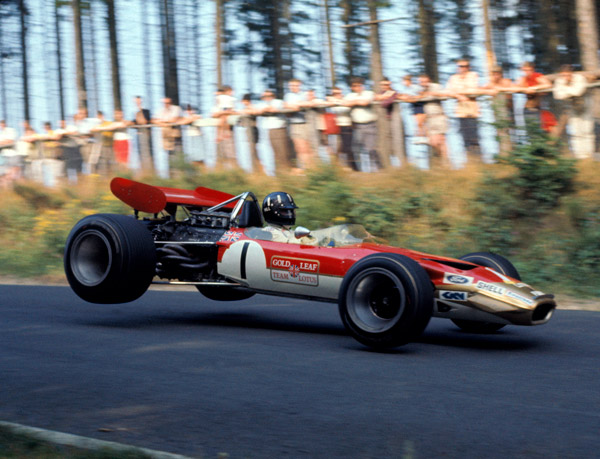 Andrew Beaumont will be driving three cars this weekend, one in each series. His type 76, 24 and 22 whilst Greg Thornton will be pushing for pole position in his type 91.
Pictured above is Graham Hill at the Nurburgring in 1969, taking the hills in style in the 49B.
Tags