News Headlines
Class wins at Jerez and Algarve
23/10/14 - Not a bad way to end the season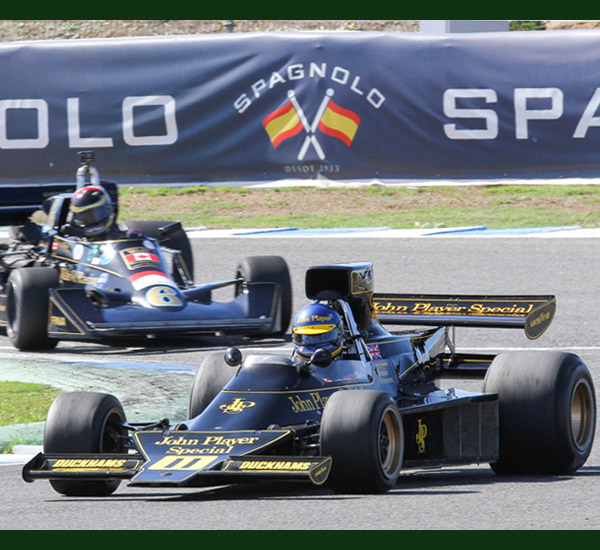 Andrew Beaumont had a great weekend in Jerez in his Lotus type 76, battling for position with James Hagan in his Ensign N177. Andrew finished ahead of James achieving 2nd in class but most importantly - 2nd in the 2014 FIA Masters F1 championship.
Congratulations to Andrew and lead mechanic Lewis Cullington for a fantastic effort this season.
Over to the HGPCA races, Andrew was awarded "Driver of the Day" for his epic battle with Julian Bronson in his bigger engined Scarab. Andrew was all over him in the corners but due to the greater horse power, he could not keep up with him on the straights. He still managed to finish 3rd overall and 1st in class.
The team then made their way to Portugal for the final HGPCA and Formula Junior race.
Andrew unfortunately suffered gear box problems with the type 22 Formula Junior, 6 laps into the first race but he had a great run in his type 24, qualifying and finishing in 2nd overall, giving him another class win.
Tags