News Headlines
Brno race report
15/07/14 - Podiums all round at Brno Masters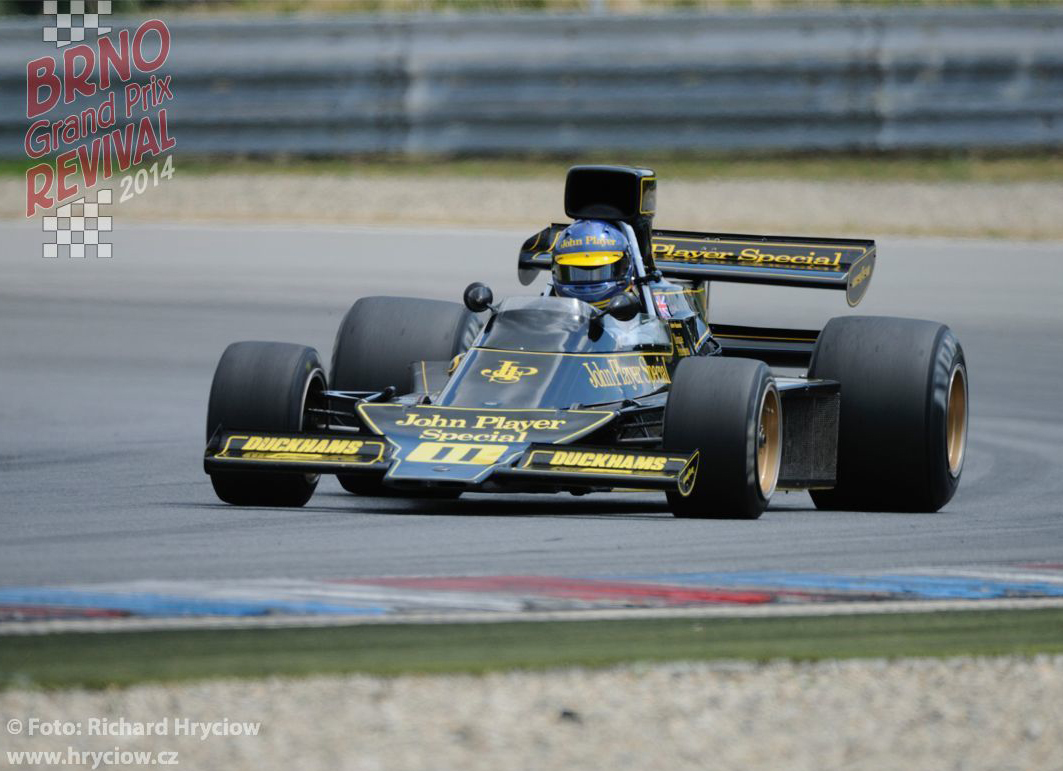 Greg Thornton and Andrew Beaumont enjoyed a successful weekend at the Brno Masters event, with podium finishes in all four of the cars that Classic Team Lotus prepared and ran for them. Greg's type ground effect type 91 was well suited to the constant radius corners of the famous Czechoslavakian circuit and, despite an ailing engine, he managed to finish second and third in his two races.
Andrew Beaumont raced three cars, in Masters GP, HGPCA Pre '66 and Formula Junior categories; he observed that in all three very different cars he took all 12 corners in third gear. Podium finishes in all three categories made for a successful if tiring weekend.
Team Manager Chris Dinnage fondly remembers Brno from 1995, for what was then the Thoroughbred Grand Prix Championship. Sean Walker started from pole, set fastest lap and took took overall victory in his type 87B.
Tags