News Headlines
Back once again; Autosport 2015
10/11/14 - We are pleased to confirm our attendance at the Autosport International - The Racing Car Show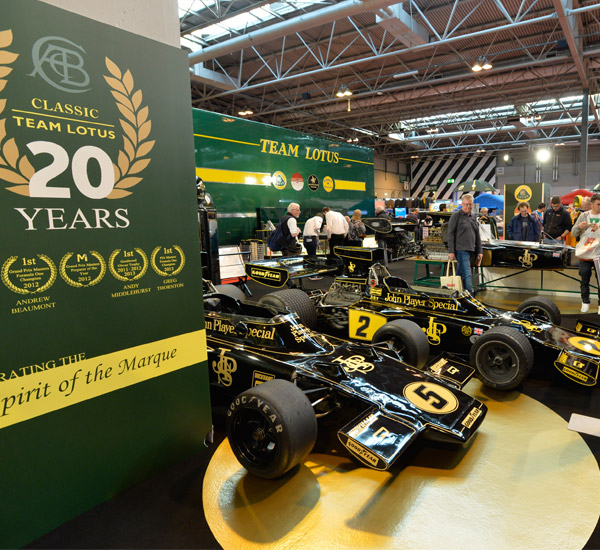 Classic Team Lotus is delighted to be exhibiting at the Autosport International - The Racing Car Show 2015.
At the last show we unveiled the Lotus type 72, the chassis in which Emerson Fittipaldi became World Champion.
2015 is a set to be another big event, celebrating the 50th anniversary of such a successful year.
We are pleased to reveal that one of the cars on our stand will be the Team Lotus type 33 - the Jim Clark World Championship winner from 1965, kindly on loan from Richard Mille.
Watch this space as in the coming weeks, more will be revealed. 
Tags