News Headlines
Opening Success
26/06/14 - Lotus Dealers Van Der Kooi opens a new show room.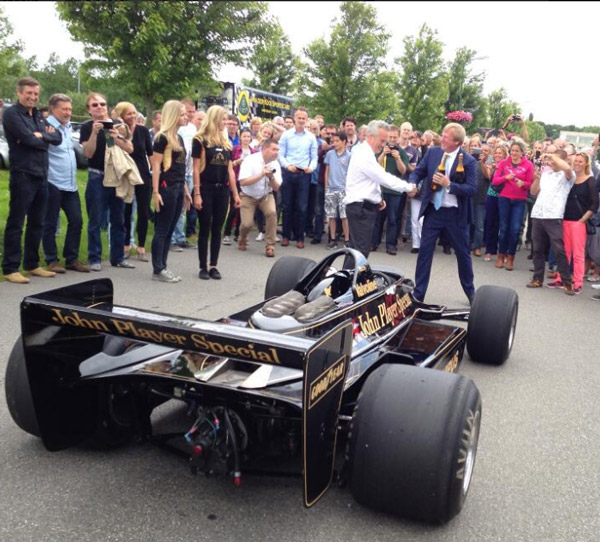 Last Saturday, guests of the Van Der Kooi Lotus dealership arrived at the new premises in Utrecht, Holland to join owner, Willem in celebrating the dealerships new home.
Clive Chapman was invited to open the new showroom and he made an entrance that no one would forget - arriving in the Team Lotus type 79 complete with champagne!!
The Van Der Kooi show room is based next to the A27 just outside of Utrecht, Holland and is one of the largest Lotus dealerships in Europe.
Van Der Kooi have been dealers since 1996 and this impressive move into new premises is an encouraging step forward in increasing the show room and workshop space.
All at Classic Team Lotus wishes you all the best.  See you at Zandvoort!
Tags