News Headlines
Demonstrating at the Jarama Vintage Festival
We took the transporter, loaded with 6 cars along to the Jarama Vintage Festival to demonstrate around the famous Spanish circuit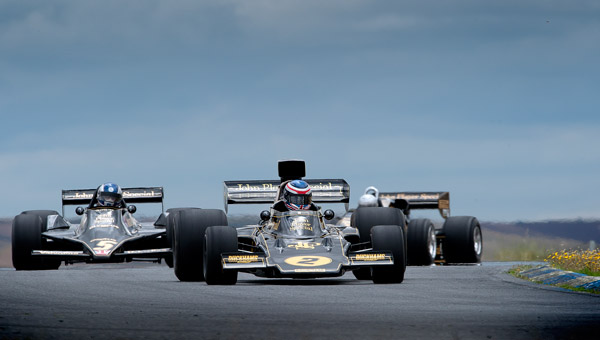 At the beginning of the year, Last Lap invited us to take part in their relatively new event; the Jarama Vintage Festival. None of our current drivers have been to Jarama before so, needless to say, they were all up for an adventure. Steve and Sapphire arrived at the circuit on Thursday to meet the transporter and the rest of the team and drivers flew out on Friday. After a delayed departure Nick and Lewis did a great job to make the journey in the transporter in less than two days.
The event was also a great opportunity for our customers to get to grips with some of the cars they will be driving up the hill at the Goodwood Festival of Speed in July. Nick Fennell drove the type 49B and Andrew Beaumont drove the type 72. Clive Chapman was in his 32B, Chris Dinnage in the 79 and Greg Thornton was in his type 92. Paul Smeeth also joined the team for the weekend and demonstrated his type 18.
Luis Perez Sala (ex Minardi F1 driver) drove the type 79 as part of the CTL tribute. The event was great fun and the fans were very pleased to see the cars going around the circuit and have their photos taken with them. We hope the event continues to grow and that we are able to join them again next year.
Tags