News Headlines
Goodwood Festival of Speed celebrates 20th anniversary
Festival of Speed celebrated its 20th anniversary this year by recreating the 'best bits' from the last two decades.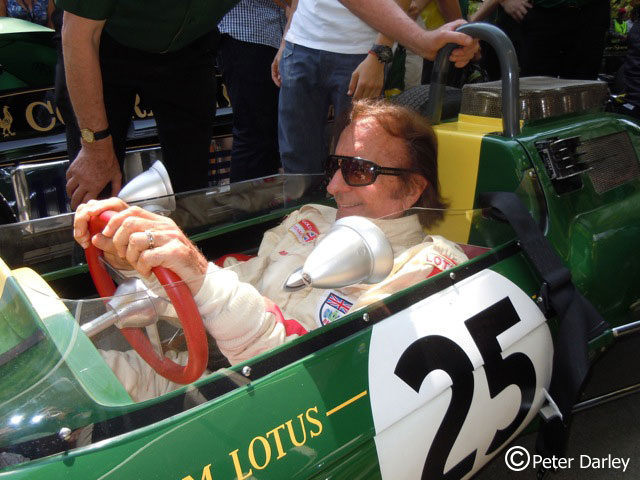 We were pleased to accept Lord March's invitation to bring the 49BR10, 72E5, 79/3 and the 88B/1, along with the type 25R4, owned by John Bowers.
Dan Collins was in the type 88B and Nick Fennell in the 49B. Even with their helmets on, you can see the delight in their faces!

Andy Middlehurst and Andrew Beaumont charged up the hill in the type 25 and 72 respectively. Thoroughly enjoyable weekend had by all, even though Dan had a slight collision with a hay bale! Not much harm done.

Also having a run up the hill was Emerson Fittipaldi. He drove with Classic Team Lotus throughout the weekend, in the Jacky Ickx type 72 and the type 49 which he raced in his first three Grand Prix. Then on Sunday, at the invitation of John Bowers, Emerson drove Jimmy's type 25. This proved to be an emotional experience, as Jimmy was the boyhood hero who inspired Emerson to take on the challenge of motorsport.
Tags